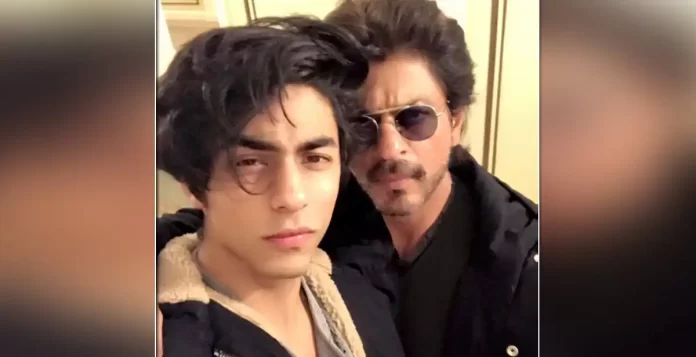 After Shah Rukh Khan's (SRK) son Aryan Khan was arrested by the NCB (Narcotics Control Bureau), several international media houses have come forward to give him lucrative offers on the pretext of saying something after his son's arrest.
Shah Rukh Khan and his entire family had to face a real tough time after his son Aryan Khan was arrested by NCB in a drug case. But now, when he is released on bail, several international media houses are offering SRK a number of lucrative offers to speak up on his son's arrest. But he's still opting not to say anything on the matter. The latest report throws some light on this.
There are a plethora of reports in the media saying that several international media houses have come forward to give SRK some lucrative offers for speaking on his son's arrest. However, he rejected all of them and chose to maintain his silence.
This is what a source close to the SRK family said to Bollywood Hungama, "Shah Rukh has received several lucrative offers to talk on what happened to his son. Some of these offers have come from the international media and they are willing to pay a small fortune for an exclusive on the topic. But this time, Shah Rukh has nothing to say. Or rather, he won't say anything although he has plenty to say."
Not only media, but many of the close family friends of SRK have suggested him to speak anything on his son's arrest, but he has maintained his silence all through this long phase.
A source has also mentioned the probable reason why he still silent on the matter. "But Shah Rukh Khan has his own plan about how to get justice for wrongs done to his son. And it is far more complex than just giving press interviews on the subject," this is what a close friend of SRK informed the publication.
On the work front, Shah Rukh Khan is all geared up to resume projects that he had to leave in the middle.
It was because he was busy in the Aryan Khan's case. Well, there are some of his projects lined up including Atlee's untitled film alongside Nayanthara, espionage thriller Pathan and Ayan Mukerji's Brahmastra.
Also Check: 
Find all the interesting and recent entertainment news across the world. Bollywoodnewsflash brings you the highlights of all the trending Hollywood News. Stay calm and updated for the latest news directly from the world of entertainment.