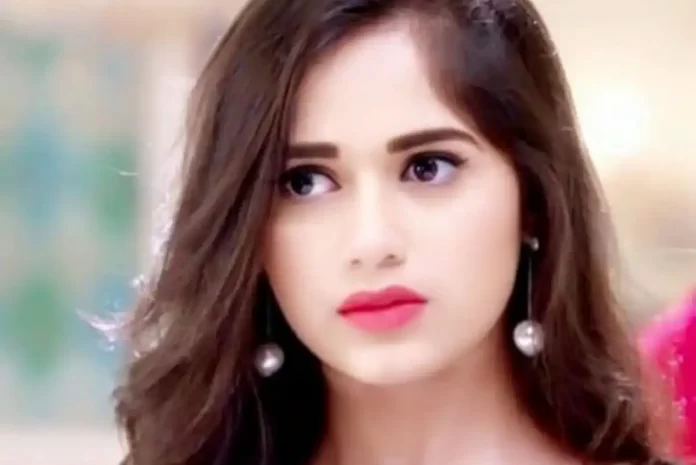 Today, Jannat Zubair Rehmani or better known as Jannat Zubair has become a sensation among her fans. She is a fashion symbol for her fans. The television personality and Bollywood actress is known for various reasons.
For the first time, Jannat started her profession of acting through commercials. It started doing the role of Tamanna in Dill Mill Gayye (2010) where she made her debut in acting for the first time.
Some of her TV shows include Aladdin, Kasturi, Aap ki Antara and Chand Ke Paar Chalo.
In the recent past, Jannat Zubair has raised her career in acting and music to such a height that she has got famous in the entertainment industry. Most recently, the beauty is also known for posting Tik Tok videos as well.
Not only in terms of acting and fashion, Jannat Zubair is also one of the best artists in the cine world. She is among very few celebrities who is known to have a rich fan base on the social media.
The best part about Jannat Zubair is that she is still a youngster and is most respected among the social media where she like s doing so many things at the same time. 
For the last some time, she has started posting her videos on Instagram and other social media networks that are going viral.
This has been possible because she is being most followed on various social media networks including Twitter and Instagram. In this post we are going to update you with a few things that you are unaware about the rising youngster.
Although, Jannat Zubair is a widely known TV personality and an actress, she reached to all her fame by Tik Tok that was started some years ago as an online platform for young people to share anything and go famous.
The above software was earlier known by the name musical.ly. Today, it's known by another term called Tik Tok. Hundreds of people use this platform to share short video clips, mimics, dance, shot comedy videos and more.
Now, please take a while to find some of the interesting things about Jannat Zubair that now matter a lot in her life:
Jannat Zubair Started her acting career since childhood
From the very beginning, Jannat Zubair had a feeling to enact. That's the reason why she was always crazy to go into films and drama.
Janaat's father also wanted her daughter to go into films and television. Although, she has now completed 18 years, but started her journey of acting since childhood.
Jannat Zubair started her acting career from Dill Mill Gayye that was a medical drama. After that, she appeared in her first movie titled Aaagaah- The Warning in the year 2011.
Soon after this film, Jannat made her first appearance for another artist as a stand in a popular TV series titled Ishq Mein Marjawan in the year 2017.
Later, her voice was featured in the most popular music album titled Kaise Main. Today, she is a very well known cine star.
Completed 19 years of age in 2019
 Today, Jannat Zubair has millions of fans. But only a few people know about her so closely. Jannat was born in Mumbai in August 2001. Even when she was a teenager, she had a craze to drive cars.
But for that she needed a driving license. She finally completed her secondary level education from Oxford Public School, Mumbai.
She passed her secondary school examination in May 2019 securing 81% marks.
Jannat is always a fun loving girl who likes to engage herself doing different activities. That's one of the reason she has a mass appeal to her fans and well wishers.
Jannat Zubair's First break in Medical Drama
From the starting, Jannat Zubair wanted to explore the entertainment world. And this is why she started making some sacrifices. She first appeared in a medical drama titled Dill Mill Gayye.
After that, the actress managed to grab a few more television sops where she proved her mettle.
In the later part of her acting career, she even got a break in films. She was also seen in Rani Mukerji's film "Hitchki" where she was praised for her brilliant performance. Find her detailed biography on celebrity xyz.
Support from Family Members
Jannat Zubair is one actress who never faced issues of not getting enough support from her family members unlike some of the actors from whom we often hear that their family members were totally against to see them enact.
For example, take the case of Kartik Aryan who comes from a professional background. Incidentally, when he wanted to pursue his acting career, his parents never wanted to perform as an actor on the silver screen.
Another actor whose parents never wanted to see their son enact in films is Ramdeep Hooda. Since Randeep's father is a doctor, he wanted him to pursue medical science. But the latter wanted to choose acting as his career.
But fortunately, this is not the issue with Jannat Zubair as both her parents are highly supportive. Jannat is fortunate to even get the support from her brother Ayan Zubair Rahmani who is also progressing towards the career of show business.
Keeps herself fit by taking a regular diet plan
Jannat Zubair likes to taste a variety of foods. One of them is the crispy chicken. At the same time, she also takes care of her health by taking a strict diet.
When comes to junk food and some other foods rich in carbohydrates, she avoids taking rice at most of the times as she feels that it brings her weight up very quickly.
In short, Jannat knows what to eat to stay healthy and fit. In addition to this, she even has a detailed biography covering some of the best foods that she likes to have.
Likes Fashion and Make Up as her sense of style
Jaanat Zubair's love towards fashion is what makes her close to the popularity charts. She is a great follower of all the latest trends in fashion and even tries to adept them in her routine life.
As she is quite young, she likes to go with all the latest fashion trends and models and other make-up artists.
Further to add-on, Jannat has an active YouTube channel where she uploads videos reflecting her interest for the best fashion style and make up. And this is why; she regularly updates her channel to showcase more products and fashion.
The actress always experiments new looks as her fashion statement straddles both Indian and western outfits. At the same time, she maintains a distance wearing short garments that eventually show too much skin.
Jannat Zubair- Tik Tok Star & WWE fan
Jannat is also known as Tik Tok star as the actress is quite famous for uploading regular videos on Tik Tok which is an application quite famous among youngsters who like to share all the very humorous and other kind of short videos, mimics, music and more.
She's also a WWE fan from the beginning (beauty likes the beasts).
In the past, Jannat has achieved a lot including the Best Child Actor award in the year 2011. Also, she bagged a gold award in the category of the best female debut of the year 2018 on Tu Aashiqui.
Conclusion
Jannat Zubair is the inspiration to many who love to excel in their lives. Jannat Zubair is the live example in front of you where she continued to excel in her life with all her sincerity, dedication and sheer hard work.
Today, youngsters are losing patience. And that's where we need to learn from the actress who has just completed 18 years of age and has achieved a lot in her life so far.
From starting her acting career at quite a young age, she has now headed towards films and getting chance to work with some of the most eminent Bollywood personalities.
She always try to keep her fans stick to her YouTube channel by bringing loads of new and inspiring videos. Today, she is not just known as a young and successful young actress but also a self motivated person.
Also Read- Abhishek Nigam Comes to Rescue Jannat Zubair- See Insights