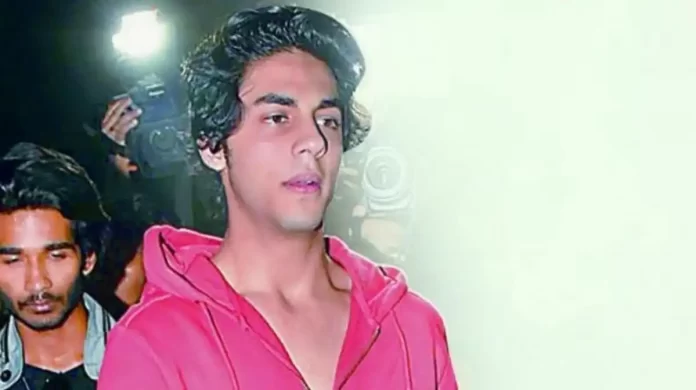 As per the latest Bollywood news, the son of Bollywood star Shah Rukh Khan has been arrested by the Narcotics Control Bureau (NCB). After his arrest, he (among others) was taken for a medical examination. He's being produced before a Killa court.
The latest information is that court hearing is already being under process in relation to the alleged drug case. Please note that Aryan Khan was arrested under section of 27A of the Narcotic Drugs and Psychotropic Substances Act, 1985.
The charges framed against him are not just of consuming banned drugs but also financing harboring offenders.
As per the Act, whoever is found in the process of financial dealing of narcotic products either directly or indirectly is liable to be punished for up to a maximum period of 10 years. And the period may extend up to 20 years as well.
#BREAKING | After long interrogation, Aryan Khan and 2 others arrested; being taken for medical check-up. Tune in to watch latest updates here – https://t.co/RZHKU3wOei pic.twitter.com/1k76VIRS6A

— Republic (@republic) October 3, 2021
The News Agency ANI had earlier reported that all those arrested have been taken for their medical examination. Those who have been arrested include the names of Munmun Dhamecha, Arbaz Seth Merchant among others.
As per a report published by CNN News-18, NCB is going to seek the remand of all those arrested so as to carry out the process of further investigation into the matter.
After the raids were conducted, NCB Mumbai Chief Sameer Wankhedehad stated 8 persons including Gomit Chopra, Vikrant Chhoker, Mohak Jaswal, Ismeet Singh, Nupur Sarika, Munmun Dhamecha, Arbaaz Merchant and Aryan Khan.
#WATCH | Mumbai: Three of the eight detained persons, in connection with the raid at a party at a cruise off the Mumbai coast, were being taken for the medical test by NCB pic.twitter.com/JVAYF6fMb5

— ANI (@ANI) October 3, 2021
It all happened when the NCB officials got a lead from CISF personals that a rave party will be conducted in a cruise ship. After the initial inputs, NCB reached to the spot to catch all those involved red-handed.
In order to nail them all, NCB officials had to board the cruise ship after they disguised themselves as passengers.
After the cruise managed to sail off the coast of Mumbai, the rave party commenced and those present there started consuming drugs. Soon after that NCB officials swung into action and nailed down all the 8 individuals consuming drugs.
Also Check: 
Find all the interesting and recent entertainment news across the world. Bollywoodnewsflash brings you the highlights of all the trending Hollywood News. Stay calm and updated for the latest news directly from the world of entertainment.