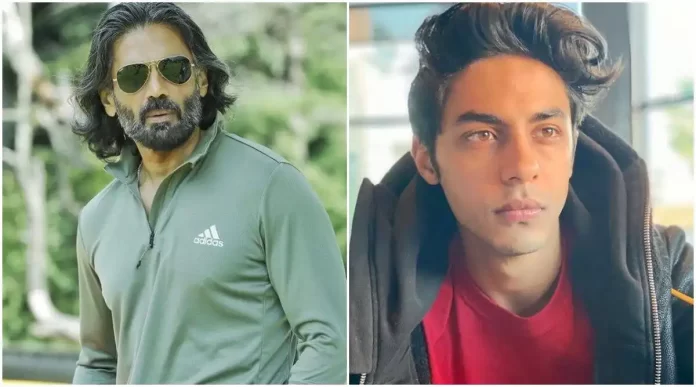 Suneil Shetty has requested people to give Shah Rukh Khan's son a breather after he was detained and then arrested by NCB for allegedly consuming drugs in a rave party organized at the cruise ship in Mumbai.
Narcotics Control Bureau has not only busted an entire gang of eight people consuming banned drugs but also seized drugs being consumed at a rave party organized at a cruise ship.
Out of the arrested people, one of them is known to be the son of SRK's son Aryan Khan. Bollywood actor Suneil Shetty has come forward in the support of Aryan by asking media and fans to 'let the boy breathe'.
This is what he told to ANI, "The fact is, whenever there's a raid, many people are taken. We assume that this child has consumed something, or this child has done that. The investigation is underway. Let's give that child a breather. Whenever something like this from our industry happens, the media cracks down on it and we make assumptions, give the child an opportunity, let the real reports come out, till then, he's a child, taking care of him is our responsibility."
As per the latest information, all of them have been arrested after recording their individual statements. In the meanwhile, an NCB official has confirmed the presence and involvement of Aryan Khan is among those arrested.
After their arrest, they will be produced to the court. As per the information, NCB is going to take strict action against those arrested and the investigating body has nothing to do with the social status of those arrested in this case.
The NCB officials have received some crucial information about a rave party being organized at a cruise ship following which they caught eight people red-handed.