Vijay Sethupathi Upcoming Movies: Vijay Sethupathi is an ever shining name in the world of Tamil Cinema. Ever since the actor joined the biz world, he constantly produced mind boggling films and entertained the audience with his marvelous skills.
In this post, we are going to update you with Vijay Sethupathi upcoming movies list that you might wish to know about.
Along with that, we will also let you know about some of his other projects that are already in the pipeline and waiting for the appropriate time to get released in theatres.
Who's Vijay Sethupathi?
Before moving forward, let's introduce with the actor first. Vijay Sethupathi is better known as Vijay Gurunatha Sethupathi Kalimuthu.
He's a well known Indian actor, singer, producer, dialogue writer and lyricist.
Vijay basically serves Tamil cinema and is also known by his another name 'Makkal Selvan'. This title was conferred upon the actor by the director Seenu Ramasamy.
The presence of Vijay Sethupathi is felt not only in Tamil cinema but also in Telugu and Malayalam cinema as well.
In his film career till date, he has enacted in a plethora of films. Today, he has transformed into an established actor.
Also Check:
Vijay Sethupathi Birthday & Age
Before we update you with Vijay Sethupathi upcoming movies, let's take a look at his age and birth date. This is what hundreds of his fans want to know.
Vijay Sethupathi birthday falls on January 16, 1978 and has completed 42 years of age in 2020.
Vijay Sethupathi Movie/Film Career
Like many other film and media personalities, Vijay Sethupathi had to work hard in the beginning of his career.
He first served as an accountant in a private firm. But later, he inclined towards acting in Tamil cinema.
Vijay entered into the biz world by working as a background actor where he didn't mind playing supporting roles for more than 5 years.
The star got a break only in the year 2010 where he played a pivotal role in Thenmerku Paruvakaatru directed by Seenu Ramasamy.
After playing the memorable role in Thenmerku Paruvakaatru, he started getting recognition in other forthcoming projects.
Like, he went on to lay a villain role in Sundarapandian (2012) and many more.
Vijay Sethupathi Early Life
Sethupathi basically hails from Rajapalayam, Tamil Nadu (TN)until he moved to Chennai at the age of 11 years. In his childhood days, he lived in the region of North Chennai.
Vijay completed his primary education from Little Angels Mat HR Sec School and MGR Higher Secondary School (Kodambakkam).
Like many renowned actors in the past, Vijay Sethupathi had to struggle in the initial days to get the recognition.
In the beginning of his career, he worked as a telephone operator, salesman, cashier and others.
He also made a visit to Dubai to make his career as an accountant. He worked for more than 2 years in Dubai until he met Jessie online. Very soon, he started dating this woman and finally got married in 2003.
But somehow, Vijay Sethupathi was nervous as he could not gett he satisfaction in his job. And so, he decided to come back to the country in 2003 itself.
This is when he got a chance to meet with director Balu Mahendra who suggested him to try his hand in acting.
Vijay Sethupathi Movies 
Before we enlist Vijay Sethupathi upcoming movies, let's take a look at some of the widely known Vijay Sethupathi movies
right from the beginning.
KA PAE RANASINGAM (2020)
Ka Pae Ranasingam is one of the Vijay Sethupathi upcoming movies slated for release on October 2, 2020 on ZEE5 media network.
The Tamil language film is directed by P. Virumaandi and produced by Kotapadi J. Rajesh.
The film stars Aishwarya Rajesh and Vijay Sethupathi in their pivotal roles. Earlier, the film was scheduled to release in theatres.
But the project had to be postponed due to COVID-19 pandemic.
Finally, the film is going to release directly on the OTT platform on October 2, 2020.
Also Check:
MASTER (2021)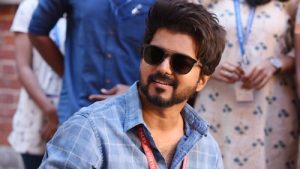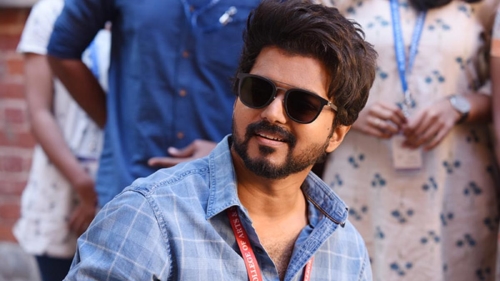 Master is an upcoming Telugu language film starring Vijay and Vijay Sethupathi in their lead roles. The film is to be made in 5 languages including Tamil, Kannada, Hindi, Malayalam and Telugu.
The upcoming project was delayed due to the ongoing COVID-19 pandemic as the film was originally scheduled for release in April 2020. But now, the makers have given it a new release date which is falling on the occasion of Pongal.
Master is directed by Lokesh Kanagaraj and produced by Xavier Britto. The film stars Vijay, Vijay Sethupathi, Malavika Mohanan, Arjun Das, Andrea Jeremiah and Shanthanu Bhagyaraj in their prominent roles.
There are some other unconfirmed projects in the pipeline like Andava Kaanom (post production stage), Idam Porul Yaeval, Kaathu Vaakula Rendu Kaadhal, Tughlaq Durbar, Laal Singh Chaddha, Yaadhum Oore Yaavarum Kelir.
Vijay Sethupathi Upcoming Movies List
Laal Singh Chaddha
Movie Name:                    Laal Singh Chaddha
Genre:                              Comedy/Drama
Released Date:                 December 24, 2021
Directed By:                     Advait Chandan
Produced By:                   Aamir Khan; Kiran Rao
Casts:                              Aamir Khan, Vijay Sethupathi  
Laal Singh Chaddha happens to be the official remake of the popular Hollywood film Forrest Gump.
Afterwards, it was decided to create the Hindi remake of this film by Aamir Khan on the occasion of his birthday on March 14, 2019.
As per the industry insider, the film is going to prove another milestone for Aamir Khan as he is known to produce quality films in the past.
ANNABELLE SETHUPATHI (2021)
Movie Name:                  Annabelle Sethupathi
Genre:                            Comedy/Horror
Released Date:               September 17, 2021
Directed By:                   Deepak Sundarrajan
Produced By:                  Sudhan Sundaram, G Jayaram
Casts:                             Taapsee Pannu, Vijay Sethupathi
Annabelle Sethupathi is an upcoming Tamil comedy horror starring Taapsee Pannu and Vijay Sethupathi in their pivotal roles. The film will be released on Disney+ Hotstar worldwide on September 17, 2021.
It will also be dubbed and released in some other languages like Kannada, Malayalam and Telugu under the same title. The Hindi dubbed version of the film will be titled Annabelle Rathore.