Before updating you with Anushka Shetty upcoming movies in great detail, let's take a look at the journey of this South Indian actress into the cine world so far.
We will start narrating you with some of the vital piece of information about Anushka Shetty.
Who's Anushka Shetty?
Being one of the great fans of the actress, you might be interested to know some details of her persona. Please know that Anushka is an ethnic Tuluva who hails from the so called Guthu family.
She was born on November 7, 1981 and is also called by another name Sweety Shetty. She's an Indian actress who predominantly works in Tollywood and Hollywood.
Anushka has two siblings named Sai Ramesh Shetty and Gunaranjan Shetty. Talking about her studies, she was very brilliant in studies from the very beginning and always looked keen towards her studies.
And that's why; she was made to study from Bangalore's prestigious Mount Carmel College from where she completed her Bachelors in Computer Application. At the same time, Anushka Shetty is also a successful Yoga instructor.
Anushka Shetty Film Career
We have already stated above that Anushka Shetty made her acting debut from a Telugu movie Super (2005). The film proved quite lucky for her.
Super was directed by Puri Jagannadh where Anushka performed the role of a supporting actress for which she later received an award in the category of the best supporting actress in a film.
In this film, Anushka featured alongside some other well known Bollywood faces like Ayesha Takia and Akkineni Nagarjuna.
After looking at the performance of both the actresses in Super, IndiaGlitz made a comment to the public that said, "Both the girls Anushka Shetty and Ayesha Takia look so glamorous in their acting skills. Also, both of them performed very well in the film. They have so much in store to keep you fully engrossed. In fact, both the actresses look chic and cool at the same time as well".
The year 2005 ended well for Anushka Shetty. It was the debut year for the actress where she proved her mettle in her own ways.
The year 2006 also came up with many surprises for her as she had as many as four back to back releases to her credit.
The first film that was released in 2006 was Vikramarkudu, directed under the supervision of the most popular S.S. Rajamouli.
In this film, Anushka was paired with Ravi Teja. This movie also become the path of success for the actress as well and eventually helped her to gain her recognition into the cine world.
With this film, Anushka Shetty became quite popular in the Andhra Pradesh (AP) and Telangana regions.
After performing so well in Super in the year 2005, Anushka starred again in yet another film titled Maha Nandi in the same year opposite Sumanth and Srihari.
In this film too, the actress gave her best and her work was well recognized among the audience.
The very next film in which Anushka Shetty starred was none other than Astram that was the remake of the 1999 released Bollywood movie Sarfarosh. After performing in this film, Anushka headed towards Tamil film industry.
Her entry into the Tamil film industry proved as per her expectations where she first grabbed a role in an action film titled Rendu. It was directed by Sundar C.
In this film, Anushka Shetty got an opportunity to share the screen space with the most popular and talented Bollywood and Kollywood actor R Madhavan.
Very soon, she grabbed an opportunity to work opposite mega star Chiranjeevi in yet another Telugu action movie titled Stalin.
Nishabdam (Silence) is one of the Anushka Shetty upcoming movies. It's basically going to be a thriller movie to be directed by none other than Hemant Madhukar.
Apart from Anushka Shetty, others who star in the film include Anjali, R Madhavan, Subbaraju, Michael Madsen, Srinivas Avasarala and Shalini Pandey.
They will feature in their supporting roles. The upcoming film has been shot in multi languages including Telugu, Tamil and English. It will be released on November 16, 2019.
Read More- Nishabdam: R Madhavan's First Look As Musician Unveiled
RAMPACHODAVARAM (2020)
The plot of this Anushka Shetty starrer Rampachodavaram revolves around the backdrop of a plenty of unwanted incidents that happened at the time of British Empire in the year 1930.
The plot revolves around a woman who dares to give a challenge to the British Empire in 1930.
In her challenge, she fights quite bravely in Guerilla Warfare along with a group of young men and finally defeat them. Anushka is playing her pivotal role in this film which is slated to be released on August 26, 2020.
As it is being expected, this film is going to play a key role in the career of Anushka Shetty.
The script of this film is currently being penned by JK Bharavi. In the past, Bharavi has been credited to produce some great scripts for a number of successful films including Sri Ramadasu.
Rampachodavaram is being directed by Chaitanya Dantuloori who is already a well known face in the entertainment world.
He's also credited to have given so many great releases. It's being produced by Sri Aditya Productions.
PONNIYIN SELVAN (2022)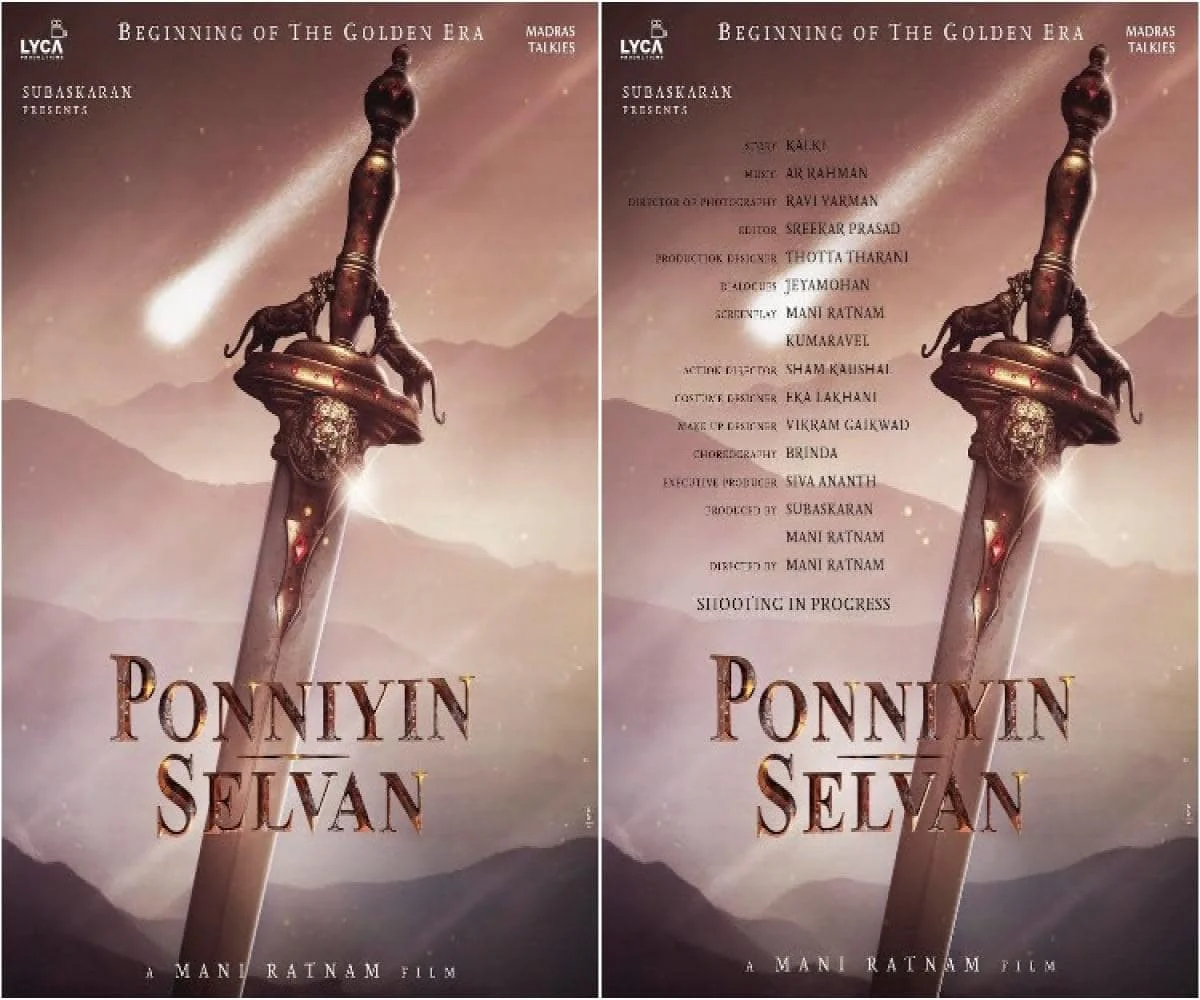 Movie Name:                      Ponniyin Selvan (2022)
Genre:                                Historical Drama
Released Date:                   2022 (TBA)
Directed By:                      Mani Ratnam
Produced By:                    Mani Ratnam, Allirajah Subaskaran
Casts:                                Vikram, Karthi, Jayam Ravi, Anushka Shetty, Amitabh Bachchan, Aishwarya Rai Bachchan
Ponniyin Selvan has become one of the most awaiting films of 2022, directed and produced by Mani Ratnam. The film is being made with a budget of whopping Rs 500 crore.
It's a historical drama where the audience will see the presence of Bollywood stars like Amitabh Bachchan and Aishwarya Rai.
The production of the film was started in the month of November 2020 but had to be postponed after the ongoing COVID-19 pandemic.
ADIPURUSH (2022)
Movie Name:                    Adipurush
Genre:                             Indian Mythology
Released Date:                August 11, 2022 
Directed By:                    Om Raut
Produced By:                  On Raut, Krishan Kumar
Casts:                             Prabhas, Kriti Sanon, Saif Ali Khan
Adipurush happens to be an Indian mythological film which will be based on Hindu epic Ramayana.
In this film Prabhas will star in Adipurush. As per the update, it's the most expensive films ever made in Indian cinema.
Kriti Sanon will star as Sita and Saif Ali Khan will star as Lankesh in the 3D film.
Anushka Shetty Upcoming Movies
PROJECT K (2023)
Movie Name:                    Project K
Genre:                             Indian Mythology
Released Date:                August 11, 2023 
Directed By:                    Om Raut
Produced By:                  On Raut, Krishan Kumar
Casts:                             Prabhas, Kriti Sanon, Saif
Project K is the working title of a science fiction both written and directed by Nag Ashwin. It's produced by the renowned Vyjayanthi Movies.
Apart from Tamil, the film is to be shot in Hindi and Telugu languages as well.
It will star Deepika Padukone, Prabhas, Amitabh Bachchan and Disha Patani in their lead roles. Deepika Padukone is making her Telugu film debut with this film.
Project K is expected to hit screens either on October 18 2023 or January 2024.
Read More- Anushka Sharma Upcoming Movies 2019, 2020 With Release Dates