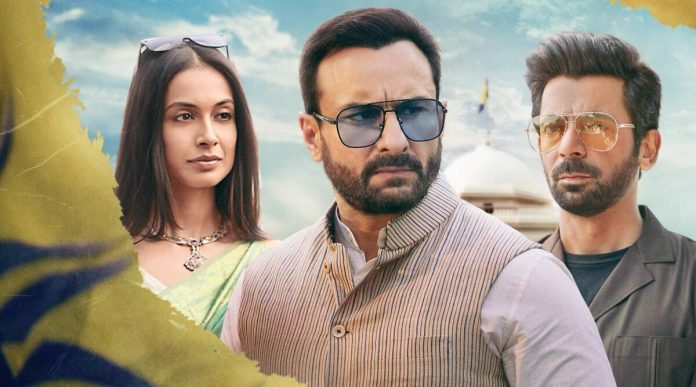 Just after the Tandav web series released, it soared the temperature high in the country. It's because the web series showcases scenes that hurt the religious sentiments of people. And in no circumstances, the web series should be allowed to go ahead.
In response to the criminal case filed against the Tandav team including writer, producer and director, all three of them have been successful in getting anticipatory bail from the Bombay High Court.
It all happened when Justice PD Naik passed his order stating 3 week transit anticipatory bail to the web series director Ali Abbas Zafar along with the producer Himanshu Mehra and writer Gaurav Solanki.
Read More: Ali Abbas Zafar In Conversation With I&B Ministry to Resolve Tandav Issues
Aparna Purohit who's the content head for Amazon has also been granted the anticipatory bail in the case. All of them have now have the option to apply for their regular pre arrest bail in the matter.
Tandav web series matter ignited when it was aired on Amazon. But later it was found that the web series has inappropriate content that hurts the religions sentiments. At the same time, it also portrayed UP police in an abrupt manner.
Advocates Aabad Ponda and Aniket Nigam appeared before the court for both Purohit and Zafar continued to argue in the court that both of them feared of their arrest after an FIR was lodged in the case.
This is what their application read, "they are innocent and have been wrongly implicated in the offences mentioned in the FIR."
The petition of Zafar, Solanki and Mehra stated, "the web-series is work of fiction and is a Indian Hindi language political drama showcasing coming together of different worlds under the gamut of politics."
The petition further stated that web series (in no way) depicts any kind of God or Goddesses of any particular religion or community.
It also stated, "FIR is vague and without complete understanding of the context or background of the web-series and has been maliciously filed,"
The advocates of Tandav web series team stated "allegations in the FIR do not make out any offence whatsoever as stated.". It also clarified, "no allegation whatsoever has been made against the Applicants in their personal capacity in the FIR."
It all happened on January 17, 2020 when UP Police came into action and registered the FIR against Tandav web series team under sections 505(2), 469, 505(1)(b), 153-A and 505(1)(b) under IPC, 1860.
The offence also included the sections 66F, 66 and 67 of IT Act 2000. The FIR was launched at Hazratganj Police Station, Lucknow.
Tandav happens to be a web series political drama starring Saif Ali Khan and Dimple Kapadia in their pivotal roles.
Also Read: Ranbir Kapoor & Alia Bhatt Gets Clicked By the Paparazzi