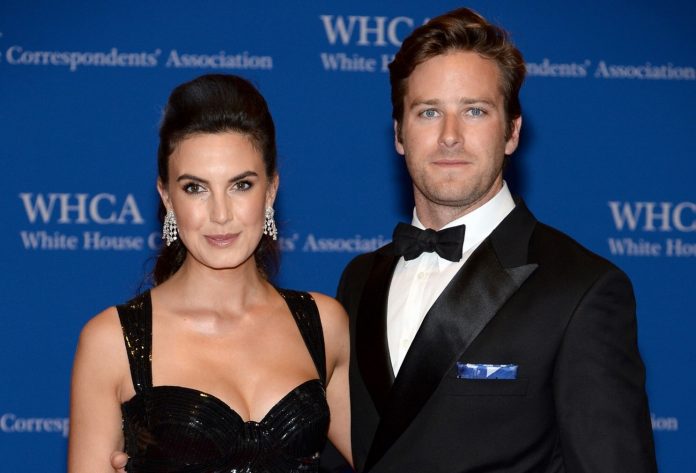 Elizabeth Chambers who's the ex wife of Hollywood star Armie Hammer has now decided to open up on the recent controversy surrounding her.
Chambers has broken her silence on the issue who had earlier filed divorce in the month of July.
As per the report, Chambers has commented on the Instagram post that was published about Armie Hammer's co star and directed in the Oscar winning film titled Call Me By Your Name'. Chambers replied to the report as published on the Instagram.
Elizabeth Chambers who's a famous American TV entrepreneur and personality is widely known as the owner of the Bird Bakery chain in Texas.
Also Read: Will there be a Locke and Key Season 2? Find Netflix Release Date & More
The actress presented her views regarding the upcoming project of directors Timothee Chalamet and Luca Guadagnino. She described the project as the movie full of cannival love.
Although, Chambers just wrote 'no words' in her remark, she didn't explain this any further.
It all happened when Elizabeth got to know about a series of messages sent by Armie that didn't take too long to go viral.
The situation became worse when the alleged messages talked about different sexual behavior and some other cannibalistic explicit fantasies.
Also Read: Josh Duhamel Replaces Armie Hammer in 'Shotgun Wedding'
After the alleged messages came out in public and went viral, Armie Hammer had to pay a small price for that.
The Hollywood star is paying the penalty as he has now been dropped out of his upcoming projects.
One of them is an action comedy titled Shotgun Wedding, starring Jennifer Lopez in the lead role and the other one happens to be the upcoming Paramount Series.
Also Read: Rebel Wilson Shares Her Experience After 61 Pound Weight Loss
Find all the interesting and recent entertainment news across the world. Bollywoodnewsflash brings you the highlights of all the trending Hollywood News. Stay calm and updated for the latest news directly from the world of entertainment