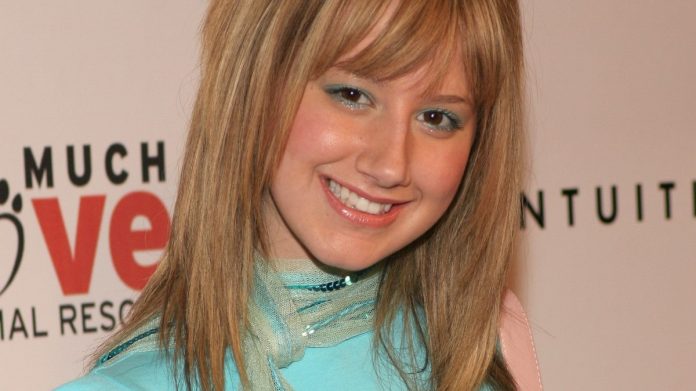 American actress, producer and singer Ashley Tisdale discussed about an issue that happened to her over a decade ago. The actress stated that she had to undergo Rhinoplasty procedure almost a decade back.
It all happened after he complained some health issues but she was made to feel embarrassed because of that. People thought she underwent the procedure to change her appearance and to look better.
Tisdale said that she had to undergo the procedure after proper consultation with doctors, family and friends as this was the best option for her to get rid of the kind of atrocity she was going through.
In short, her decision to go under the knife was purely taken by considering her health issues and not to enhance her beauty.
This is what the actress posted on a website. Take a look at what she actually posted, 'As most of you might know, I had rhinoplasty 15 years ago. 
Also Read: Rebel Wilson Shares Her Experience After 61 Pound Weight Loss
At the time, it didn't feel like THAT big of a deal to me because the decision was based on serious health issues I was having. To be clear, it was not about changing my appearance,' Tisdale wrote.
The American actress further stated that her doctors had even suggested her to shave her 'bump' down. At that time, she thought to go ahead with the above as she was young and didn't bother much about it.
Take a look at what she posted on this issue, After several doctor's visits about my health issues, they also suggested shaving my 'bump' down. I was young and didn't put much thought into it, so I decided, why not? It wasn't a big deal to me nor was it like I was dreaming of the day I'd get a nose job.'
Tisdale later said that she still respects her decision that she had taken at that time and therefore won't let the criticism get to her. She now remembers how people looked back to her at a different approach. They thought the actress never liked her appearance.
In the later part of her post, the act cress clarified that she was a carefree person at a young age and never bothered taking things seriously.
Also Read: Gigi Hadid and Zayn Malik Reveal the Name of Their Daughter
'(People) constantly tried to paint a picture of me as someone who didn't like their appearance. I loved myself, but I was just a very unaware person at that time (as you all have seen my wardrobe choices LOL!). I was proud of who I was back then, and still proud now,' she said.
Ashley Tisdale says that time has now changed and Plastic Surgery is now accepted with pride in the society.
This is what she shared, 'Plastic surgery wasn't culturally accepted then like it is now. When I got it done I was scrutinized, judged, and made to feel ashamed over my decision. I made a decision that was no one's business (and is STILL no one's business) and for that decision, I was constantly made to feel bad about it.'
The actress is currently pregnant and expecting a daughter. At the same time, she never wants her to feel ashamed at any point of time in her life.
Also Read: Will there be a Locke and Key Season 2? Find Netflix Release Date & More
At the end of the day, I'm having a daughter, and I hope her choices aren't met with judgment or shame. It's taken years for me to process this experience – an experience that I didn't think was that big of a deal either,' Tisdale clarified.
The Hollywood actress also stated that she's quite open regarding her mental health and many other ailments that fall in between. In short, she raised many concerns that people didn't know about and approach in an entirely eccentric manner.
'It's not easy being vulnerable and I felt like that was taken advantage of during this interview. I'm glad I have this platform where I can share my experiences and hope that you can learn something from them – including the negative aspects of plastic surgery,' She stated.
Also Read: Armie Hammer's Ex-Wife Elizabeth Chambers Breaks Silence On Social Media Controversy
Find all the interesting and recent entertainment news across the world. Bollywoodnewsflash brings you the highlights of all the trending Hollywood News. Stay calm and updated for the latest news directly from the world of entertainment