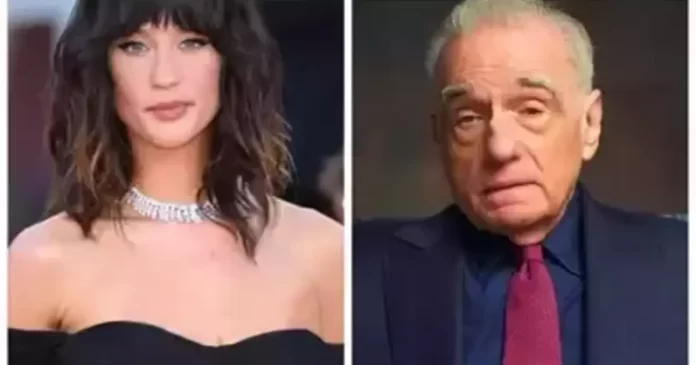 The ongoing discussion in the film industry centers around the conflict between traditional and contemporary film genres.
Actress Maria Pedraza, renowned for her portrayal in "Money Heist," held a differing perspective from Martin Scorsese's assertion that superhero films jeopardize the cinematic art. She drew a parallel between the development of cinema genres and the ebb and flow of fashion trends, emphasizing the significance of diversity across all genres.
Actor Carlos Scholz also voiced his conviction that the world of cinema is not in a precarious state, highlighting the extensive array of movie and series choices accessible to audiences.
'Money Heist' Star Maria Pedraza Open Up Strongly Against Martin Scorsese's Claim that Cinema Is In Danger
Within the constantly evolving realm of cinema, the ongoing debate between traditional and contemporary film genres remains a prominent topic.
Renowned director Martin Scorsese's recent remarks, in which he criticized superhero movies as a potential menace to the art of cinema, have sparked discussions throughout the industry.
However, it's worth exploring the perspectives of actors and creators in modern cinema regarding this contentious assertion.
Maria Pedraza, best known for her role in the acclaimed series "Money Heist," responded to Scorsese's concerns in an exclusive interview with ETimes.
Drawing an analogy between the cyclical nature of cinematic trends and that of the fashion industry, she confidently stated, "Cinema is comparable to fashion."
The actress conveyed her viewpoint on Scorsese's remark, articulating her belief that the art of cinema continues to thrive with diversity. "I don't agree with Martin Scorsese's assertion that 'cinema is in danger,'" she remarked.
In her view, every genre has its rightful position, and just as fashion trends experience periods of resurgence and decline, the cinematic landscape undergoes similar transformations.
This is what she She added, "After all, there has to be diversity in all kinds of genres. I think that cinema is always being recycled. It's the same with fashion. When something goes out of fashion, you take it back, and I think it happens the same in cinema."
She further added, "In the end, we're taking movie templates from maybe 20 years ago. I hope that not everything is inspired by each other and that all the genres continue to coexist," she concluded.
Carlos Scholz, who co-stars with Maria in the upcoming live-action science-fiction film 'Awareness,' participated in the discourse and offered his insights on the matter. "I think that no, cinema is not in danger because there is so much diversity now. There are so many types of movies and series. We have a catalogue for all tastes."
'Awareness,' helmed by director Daniel Benmayor and now accessible on Prime Video, offers a distinctive fusion of science fiction, emotional depth, and captivating narrative.
The storyline revolves around an 18-year-old character named Ian, portrayed by Carlos Scholz. Ian's parents belonged to a unique group known as 'Perceivers,' a breed of Cold War-era spies who were scientifically modified to project illusions using their mental abilities.
In a bid to make ends meet, Ian harnesses his inherited power for discreet, small-scale cons. However, his life takes a drastic turn when his extraordinary abilities attract the attention of two rival organizations who are eager to exploit his powers, especially after an incident that exposes his talents to the public eye.
Also Read: Israel-Palestine Conflict: Gigi Hadid Condemns Terrorizing Innocent People