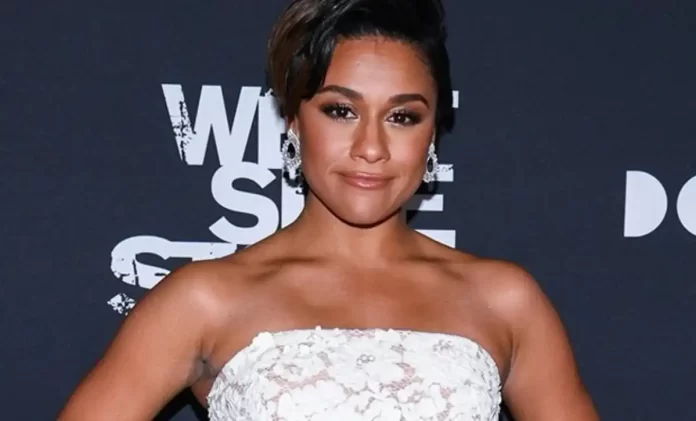 Ariana DeBose who's widely recognized as a 'West Side Star' recently joined the star cast of 'Kraven the Hunter' (a fictional character of Marvel Comics).
Like many other renowned Marvel films, it will be a superhero film with full of action and adventure. Apart from Ariana DeBose, it will also star Aaron Taylor Johnson who's known as one of the most deadly antagonists of Spider-Man.
DeBose is all set to play the role of Calypso. Here, she's expected to play a voodoo priestess who's loves Kraven. Well, the character is supposed to have first appeared during 1980's at the time of 'Spider-Man' comics. Her character in the comics has the power of mind control. She's also seen wearing a costume that barely covers her body.
'Kraven the Hunter' is currently being helmed by J.C. Chandor who has also known to have worked in 'Triple Frontier' and 'All Is Lost'.
The film which will star Ariana DeBose in the lead role will also star Russell Crowe as well. It's slated to release on January 13, 2023.
Ariana DeBose to Play Calypso In 'Kraven the Hunter'
Ariana DeBose who's name is among the list of Oscar-nominees is looking favorite to win the title of the best supporting actress in Oscars 2022. She's credited for her captivating performance as Anita in Steven Spielberg's remake of 'West Side Story'.
Recently, the actress was also awarded with SAG Award for her outstanding performance by an actress in a supporting role.
This is what Ariana DeBose had to say during an interaction at the SAG Awards, "It's taken a long time for me to feel comfortable calling myself an actor. My roots come from the dance world and the Broadway stage," she said.
Ariana DeBose also starred in Ryan Murphy's 'The Prom' and a musical series titled 'Schmigadoon'.
It's expected that Ariana DeBose will be seen in Matthew Vaughn's 'Argylle' before she gets immersed in the spider verse.
In this film, she's keen to star opposite Dua Lipa, Samuel L. Jackson, Bryan Cranston and Henry Cavill in their respective pivotal roles.
Also Read: Brad Pitt's Production House to Back 'Beetlejuice 2'
Find all the interesting and recent entertainment news across the world. Bollywoodnewsflash brings you the highlights of all the trending Hollywood News. Stay calm and updated for the latest news directly from the world of entertainment.