Latest Bollywood News May 20– As per the latest Bollywood news May 20, the two most favorite actor director duo making all the headlines today are none other than Varun Dhawan and Remo D'Souza.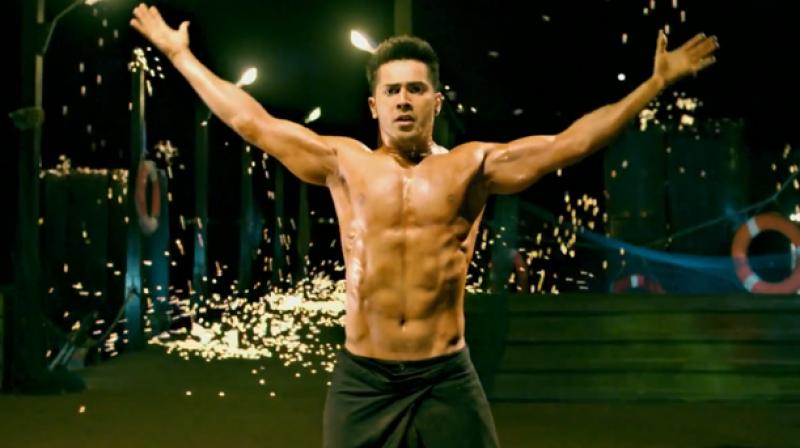 Do you want to know why they have become everybody's favorite these days? Well, you can have a look by going through their picture posted recently.
These days, it has become a trend not only keep yourself healthy but also fit in all respects. For example, take the case of Varun Dhawan who is not one of the favorites among millions of his fans but also creating ripples by posting his pictures on his Twitter handle.
In this photograph, you can easily take a look at him along with Remo D'Souza where both of them can be seen flaunting their chiseled bodies along with 6 pack abs.
Good morning. When your director is so fit you have to ?️‍♀️. @remodsouza pushing us all to be the hardest workers in the room. pic.twitter.com/uUkgLDP2B1

— Varun Dhawan (@Varun_dvn) May 19, 2019
It clearly signifies that they have clicked the picture inside the gym. At the same time, they also want to tell the world about their fitness goals as well.
By looking at the picture, you can easily have a look at both if these Bollywood superstars who are well dressed in their casual shorts.
At the same time, you can also find huge machines along with their ultra toned muscles. Look what Varun has captioned, "A very good morning to all. You also need to stay fit when your director is flaunting his toned muscles at you."
As per the latest Bollywood news May 20, Varun has already worked with Remo in ABCD 2 that happened to be a great hit. The film has already got so much appreciation and love from the audience.
Latest Bollywood News May 20- Preparation for the upcoming movie is already underway
Now, at this time, it seems that Street Dancer which is going to be upcoming installment will surely bring back the previously hit pair of Varun and Shraddha Kapoor back in the business.
As per the latest Bollywood news May 20, the dance movie has so far completed its schedule both in London and Punjab. Along with that, the entire cast and crew are currently practicing and shooting at so many locations across Mumbai.
As of now, Street Dancer 3D is one of the upcoming Bollywood movies scheduled for release in November 2019.
But even before that, the entire star cast of this upcoming movie is having a great time with none other than Shraddha Kapoor.
This is because she is constantly treating most of her fans with a kind of snippet videos of all the preparations that are doing right now.
As you can have a look at the video posted on her Instagram account, featuring all the dance sequences along with other performers at the same time, it is known to better start building the kind of anticipation of the fans before the movie actually arrives in the month of November.