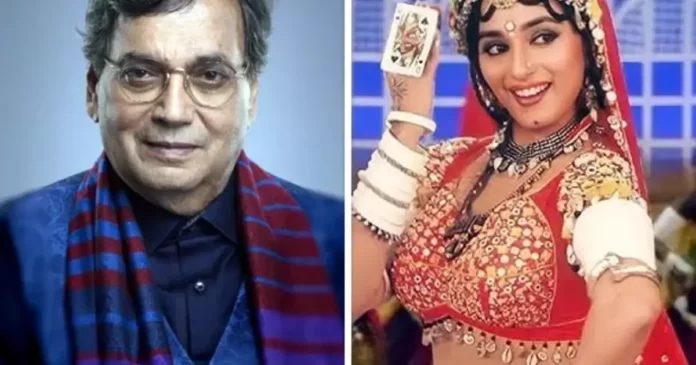 The famous Bollywood song 'Choli Ke Peeche' was mainly considered a folk song and the lyricks were even shocking. This is what has to be said by the renowned filmmaker Subhash Ghai.
The above comment was made by Ghai while discussing 1993 film Khalnayak which has turned 30 this Sunday.
Khalnayak Turns 30: Subhash Ghai Says 'Choli ke Peeche' Was Labelled "Vulgar"
When the film released in 1993, it proved one of the biggest hits of its time and had an impact on people's mind for so many years.
This is what Subhash Gai told while interacting with the media, "My closest memory of Khalnayak is when people labelled 'Choli Ke Peeche' as vulgar. It was a tragedy for me… a major shock. We treated it as a folk song and presented it in an artistic way. But when the film was released, there were protests,"
It was Anand Bakshi who basically penned the song 'Choli Ke Peeche,' and was composed by Laxmikant-Pyarelal. The song was filmmed on Neena Gupta and Ila Arun has the credit of singing the folk version of the song.
Ghai added, "I remember, a leading newspaper wrote… 'The song is a classical piece of Indian cinema' and that was a relief. It was a folk song and now people understand that," he said.
The media also asked the 78 year old Subhas Gai about how tough it was to convince Sanjay Dutt wear choli in the male version of 'Choli Ke Peeche,' he said, "Yes."
Ghai explained, "The whole concept was funny. My situation demanded that Khalnayak's gang harass Madhuri Dixit's character by exposing her own tricks. But I told Sanju on the set and played a re-recorded version of 'Choli Ke Peeche'. Suddenly, Sanju started laughing. Then I revealed that he needs to wear a choli. But he enjoyed it thoroughly!"
Also Check: Sofia Ansari Biography, Age, Wiki, Tiktok Career, Net Worth & More
Find all the interesting and recent entertainment news across the world. Bollywoodnewsflash brings you the highlights of all the trending Hollywood News. Stay calm and updated for the latest news directly from the world of entertainment.
Follow Us: Facebook | Instagram | Twitter | Google News