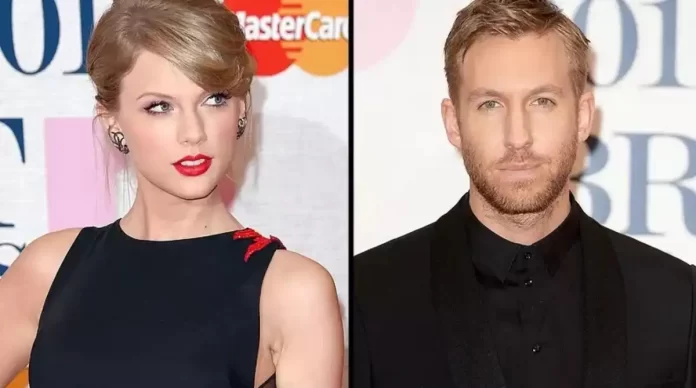 Taylor Swift was in a relationship with none other than Calvin Harris that lasted over a year.
Taylor Swift is a renowned musician and song writer who carry a number of awards in her career so far.
If you look in her kitty, you would find as many as 25 Billboard Music Awards, 34 American Music Awards, 11 Grammy Awards and a plethora of other accolades.
Although, Swift is known for chart busting music, she's also sometimes associated with her past relationships and s*x life. These are something that she doesn't like to discuss in the open.
If you look at the list of Taylor Swift's exes, it looks like never ending. In the past, the singer is known to have been in relationships with Calvin Harris, Harry Styles, John Mayer, and Joe Jonas.
Taylor came in contact with Calvin Harris in the year 2015 and her relationship with Harris lasted for over a year.
When Taylor Swift Had Crazy S*x Fantasies About Calvin Harris
While discussing the Calvin Harris and Taylor Swift's s*x life to Hollywood Life in April 2015, this is what a source revealed, "[Calvin] comes over and they will stay up talking, and may even start watching a movie–but things get steamy pretty quickly." Continuing further, the insider said, "Neither one of them are getting much sleep as they stay up till 4, 5 in the morning getting it on. If they don't have work they sleep in, eat and then go at it some more." it said.
While throwing some more light on Taylor Swift and Calvin Harris' s*x life, the source further revealed that the singer found him incredibly sexy. And this is what an insider stated, "she really loves being intimate with a man like Calvin. He makes her feel so beautiful and attractive," the insider adds. "She even has crazy sex fantasies about him when they are apart. Things are only getting hotter too, so she can't wait to see what's next. To be honest, she is open to doing things she has never done before because Calvin makes her feel so safe." it said.
Although, Taylor continued to maintain a distances from the discussions regarding her s*x life, reading all the above quotes force to make us believe that she's a freak in the sheet.
Also Read: 'Doctor Strange 2' Star Elizabeth Olsen On How Scarlett Johansson Taught Her to Be A Superhero
Find all the interesting and recent entertainment news across the world. Bollywoodnewsflash brings you the highlights of all the trending Hollywood News. Stay calm and updated for the latest news directly from the world of entertainment.