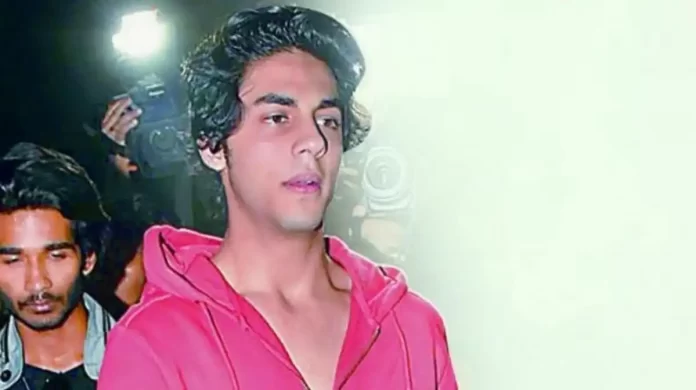 As per the latest development in the Aryan Khan drug case today, the sessions court has denied bail to Shah Rukh Khan's son. The next hearing in this case will take place on Wednesday, October 13, 2021. Well, it's another set back for SRK as his son has been denied bail again.
It all happened when NCB (Narcotics Control Bureau) busted a rave party organized at a cruise ship in Mumbai on October 2. After getting some inputs, NCB officials raided the cruise by taking all security measures. They acted intelligently and managed to arrest eight people and seized some banned drugs.
Out of the eight people arrested, one of them was the son of Bollywood star Shah Rukh Khan named Aryan Khan.
Although, the legal team of Aryan Khan has been doing its level best, but today, they looked desperate to free him out of bail.
After the hearing commenced at 10:30AM today, the lawyer from NCB informed the court that they need some more time, preferably one week's time to file a counter reply in the case.
But the court granted 2 more days to NCB after hearing petitions from both the parties. And now, the hearing on Aryan Khan's bail plea will be heard on October 13.
Even after Aryan's lawyer Amit Desai requested the court to hear the bail plea of Aryan today as no drugs were recovered from him, NCB stressed that they can only file their reply after a few days. They demanded one week's time but the court granted them 2 more days for their reply.
On the other hand, Desai informed the court by saying, "The offence involves only a one-year sentence. For this child, seven days is not suitable," he said.
Out of the arrested people, NCB managed to seize 13 grams of cocaine5 grams of MD (mephedrone), 21 grams of charas (small quantity) along with 22 pills of MDMA and some cash worth Rs 1,33,000.
Aryan's lawyer stressed that he should be released on bail since no incriminating material has been recovered from him.
Also, this case is just about the consumption of banned drugs only in small quantity. And so, the bail should be given to his client.
Also Check: