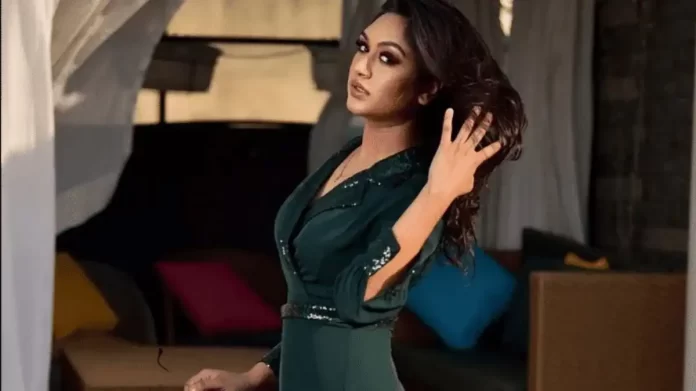 Aryan Khan Drug Case: NCB (Narcotics Control Bureau) is slowly and steadily progressing to nail down all involved in the drug case. While the probe is already underway, a video taken at the cruise ship is going viral these days.
The video clip shot at the time of NCB's raid clearly shows NCB officials recovering 5 gm MDMA pills from sanitary pads of Munmun Dhamecha.
After the recovery of MDMA pills from the sanitary pads of Munmun Dhamecha, her brother Siddharth dismissed all such allegations against her sister. He was talking to Times Now. He even claimed that his sister ever took drugs. This is what he had to say, "This is completely false. All the allegations are wrong."
VVIP drug bust case: In an #Exclusive conversation with TIMES NOW's Siddhant, brother of accused Munmun Dhamecha claims 'all allegations against Munmun are false'.

Listen in. pic.twitter.com/vMqJS0RAQD

— TIMES NOW (@TimesNow) October 9, 2021
He was also asked if Munmun knows Aryan Khan or Arbaaz Merchant in any way, he said her sister didn't know any of them. Later NCB claimed that these findings clearly signifies a big international nexus operating in Mumbai that needs to be unearthed. Here too, Siddharth denied the statement and said, "Ye sab jhoot hai!".
Siddharth also denied allegations of drugs recovered from the captivity of her sister. He said her sister is not involved in this case and the drugs recovered don't belong to her. This is what he stated, "Munmun ke nahi hai woh (drugs recovered). Munmun ke paas hui hi nahi na, woh hi problem hai…floor se hui."
But the fact is that Munmun Dhamecha was invited as one of the guests on the cruise ship along with Aryan Khan and others. After NCB raided the cruise on Sunday, she (along with others) were first detained and then arrested.
Others involved in the cruise ship drug case include Vikrant Chhokar, Nupur Sarika, Gomit Chopra, Mohak Jaswal, Ismeet Singh, Arbaaz Merchant and Aryan Khan.
NCB zonal head Sameer Wankhede later told to the court that there is an international drug trafficking racket involved that needs to be busted. But Munmun's brother denied the above statement. He also told the court that 6gm Charas was recovered from Arbaaz Merchant and 5gm from Munmun.
When NCB officials investigated Munmun, she was quick to reveal that she received drugs near the international airport which is in the close proximity of a 5-star hotel.
Also Check: