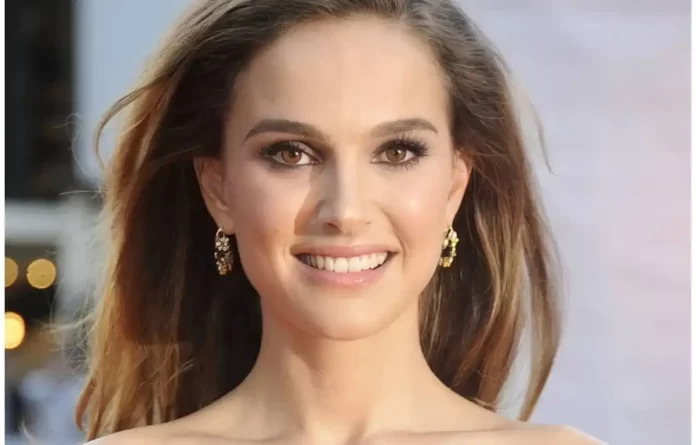 Natalie Portman is just like any other successful actor who's known to play vibrant roles all throughout her Hollywood career. Although, the actress is known to have all the dedication towards her work, she also had mischievous times during her youth days.
The actress recently opened about consuming drugs in her youth almost every day. Well, if you don't believe, take a look at what she revealed about the same.
In her statement, Natalie Portman revealed that during her college days in Harward, she used to smoke weed daily and also had drugs along with snorting cocaine.
As per a report published in Guardian, it all happened in 2006 when Natalie Portman sugar-coated her public image with a lie, especially when she called herself a vegetarian, multilingual and clean-living movie star who would like to put her film career on hold to study for a degree.
This is what the actress confessed saying, "When I was in Harvard, I smoked weed every day… I cheated every test and snorted all the yay." she said.
Now, if you lok at the present, the actress looks to have been completely driven by her work by giving some amazing performances in the recent past. Some of the successful movies include Star Wars series, Léon, Black Swan and many more.
Natalie Portman simply got a boost in her acting career after she decided to work for Marvel Cinematic Universe. It all happened when she played the role of Jane Foster in Thor film series.
To continue her stardom, she's once again set to reprise her role in her upcoming film Thor: Love and Thunder which is directed by Taika Waititi.
The film will be released on July 8, 2022. It will star Chris Pratt, Tessa Thompson, Taika Waititi, Christian Bale, and Chris Hemsworth in their respective pivotal roles.
Also Read: Natalie Portman's Thor: Love And Thunder Poster Drops On Social Media
Find all the interesting and recent entertainment news across the world. Bollywoodnewsflash brings you the highlights of all the trending Hollywood Movies. Stay calm and updated for the latest news directly from the world of entertainment.
Follow Us: Facebook | Instagram | Twitter | Youtube