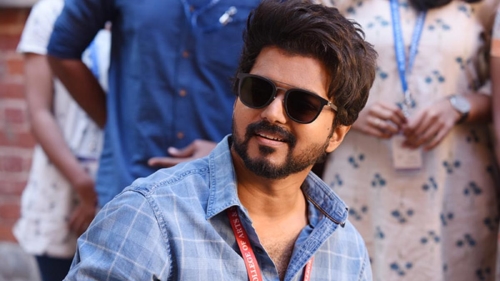 Master starring Vijay and Vijay Sethupathi finally released on the big screen. It has already become the most awaited film in 2021.
But for fans, the wait has been over after the film not only released in theatres but also registered a grand welcome in cinema halls.
As far as Hindi dubbed version of the film is concerned, it will be released on January 14, 2021. But before the film could release, you might be interested to know the actual voice behind the real and powerful characters of Vijay and Vijay Sethupathi.
No doubt, the makers must have chosen someone matching the same as mentioned above. As expected, the makers have already chosen the perfect dubbing artist for giving their voice to the lead actors in the film along with the complete translation of lyrics and dialogues of the film as well.
While clarifying the above, a source from the industry reveals, "The voice behind Thalapathy Vijay in the Hindi version is Sanket Mhatre, who is one of the most sought-after dubbing artistes for films from Tamil, Telugu and Hollywood industry. Dubbing for Vijay Sethupathi is done by Mayur Vyas, who is the artiste behind Rajinikanth's voice in most of his Hindi dubbed films. He has also lent his voice to many Hollywood stars, like Brad Pitt, Tom Hanks and Hugh Jackman."
Take a look at the popular song from the film Master. It's sung by none other than Nakash Aziz.
Please note that Nakash has a great track record of singing various Bollywood and Tollywood songs. Some of them include Ullaallaa (Petta), Sonepariya (Maryan), Dumm Dumm (Darbar) and Sonepariya (Maryan).
On the other hand, Raqueeb Alam is credited to have written the Hindi lyrics for all the tracks in the movie. Raqueeb has also worked in various other projects from Bollywood and Kollywood previously.
To be precise, Raqueeb Alam has previously workd in various other films like Velaiilla Pattadhari 2, Kabali, Kochadaaiiyan, Petta and Darbaar for their respective Hindi versions.
Also Read: Master Box Office Prediction- Vijay Starrer Has a Great Start