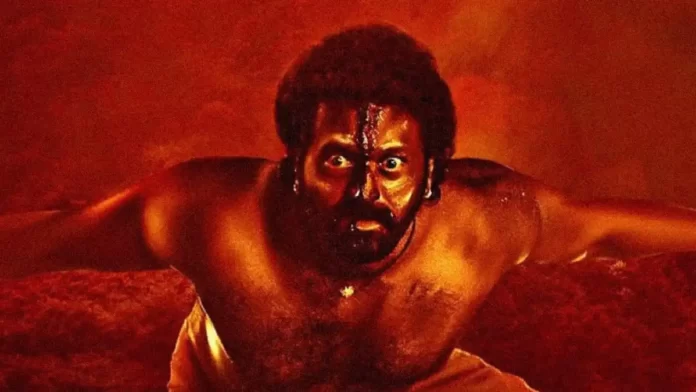 Kantara (Hindi) Box Office: Kantara (Hindi) is making all the waves across the country. The film is already a success in the South and is also doing a great business in the North as well.
The film is reported to have collected Rs 10 crore more over the weekend. With that collection, the film has got the best weekend for the dubbed Kannada film after it was released on September 30, 2022.
The Rishab Shetty film is making a great business at the box office. Kantara also stars Kishore, Achyuth Kumar, Pramod Shetty, and Sapthami Gowda in their respective pivotal roles. 
As per the latest Kantara box office collection report, the action thriller has collected up to Rs 62 crore and has registered its super hot status.
Most experts believe that Kantara will surpass Rs 85 crore mark in the time to come.
Kantara (Hindi) Box Office: The Film Makes Good Collection Over Weekend, Followed By Phone Bhoot
Apart from Kantara, Phonebohhot is another film which is among the highest box office collection films. Phonebhoot, a spoof comedy has made Rs 7.85 crore so far. The chances are that the film might end up collecting up to Rs 8.5 crore in the coming days.
If you look at the film's credentials, it is expected to perform better in the future. Some experts believe it would collect at least Rs 6 crore more before the week ends. If that happens, it would soon have its lifetime collection to go surpass Rs 20 crore mark.
There are some other films like Double XL and Mili that are going slow in terms of their box office collection.
The Janhvi Kapoor starrer has so far collected Rs 1.50 crores in its opening weekend.
For Double XL, the film has come out to be a complete disaster after it managed to collect Rs 0.5 crore over the weekend. It looks like the film might end up collecting its lifetime collection just under Rs 1 crore.
Also Read: Yash Recalls When Bollywood Makers Made Fun Of South Films; He Clarifies, "They Were Like 'Udd Raha Hai Sab'"
Find all the interesting and recent entertainment news across the world. Bollywoodnewsflash brings you the highlights of all the trending Hollywood News. Stay calm and updated for the latest news directly from the world of entertainment.