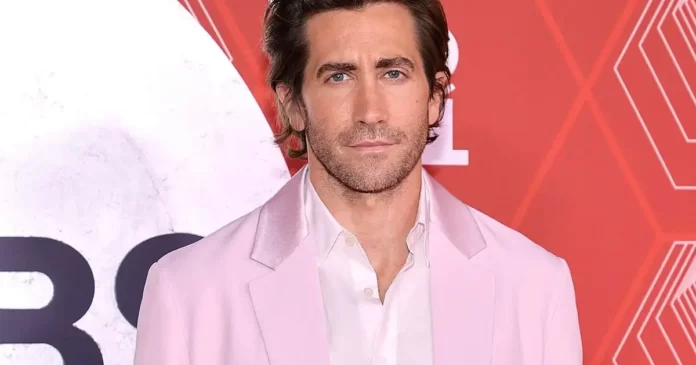 We all know that superhero film 'Dark Knight' trilogy was directed by Christopher Nolan starring Christian Bale donning the Batsuit. But David S Goyer, who's the screenwriter has now revealed that actor Jake Gyllenhaal was the original choice of the director for the film.
Goyer is known to have generated the plot of the trilogy and is also credited to have co-written the 2005's 'Batman Begins'. He revealed to have advocated the name of Jake Gyllenhaal for the role of Batman.
He claimed it while he was on the 'Happy Sad Confused' podcast. Goyer stated that he suggested the name of Gyllenhaal after a number of actors tried out for the role of Batman, aka Bruce Wayne, in the first movie.
This is what he said, "I mean, Gyllenhaal's amazing, Christian Bale's amazing, so who knows what", he said.
When the host of the podcast Horowitz asked if Gyllenhaal's Batman audition was captured on camera, he responded with a yes.
Jake Gyllenhaal Considered for Batman Before Christian Bale In Christopher Nolan's Trilogy
There are many other memorable roles in the trilogy played by different actors. This is what Goyer has to say about Nolan's trilogy, "There were a couple of different candidates in the running for Ra's Al Ghul,". Still, the director Nolan selected Liam Neeson as he was a little older.
He further stated that it looked making more sense to the storyline which was being narrated to the audience.
In 'Batman Begins', the role of antagonist Ra's al Ghul was played by dummy Ken Watanabe. On the other hand Liam Neeson played Ra's al Ghul in the 2012 sequel titled 'The Dark Knight Rises'- which was credited by his alias name Henri Ducard.
While revealing many things, Goyer also recalled that once an executive from Warner Bros. suggested him to cast Leonardo DiCaprio for the role of Riddler in the next film. But Goyer told him, That's not the way we work".
Goyer stated that Nolan is a very process driven and was not willing to build a film around the villain. It's because he believe "that's not a bottom, ground-up way of telling a story". He always wanted to make it in the most natural ways.
Also Read: The 5 Most Popular Anime Series for Beginners to Watch
Find all the interesting and recent entertainment news across the world. Bollywoodnewsflash brings you the highlights of all the trending Hollywood News. Stay calm and updated for the latest news directly from the world of entertainment.
Follow Us: Facebook | Instagram | Twitter | Google News