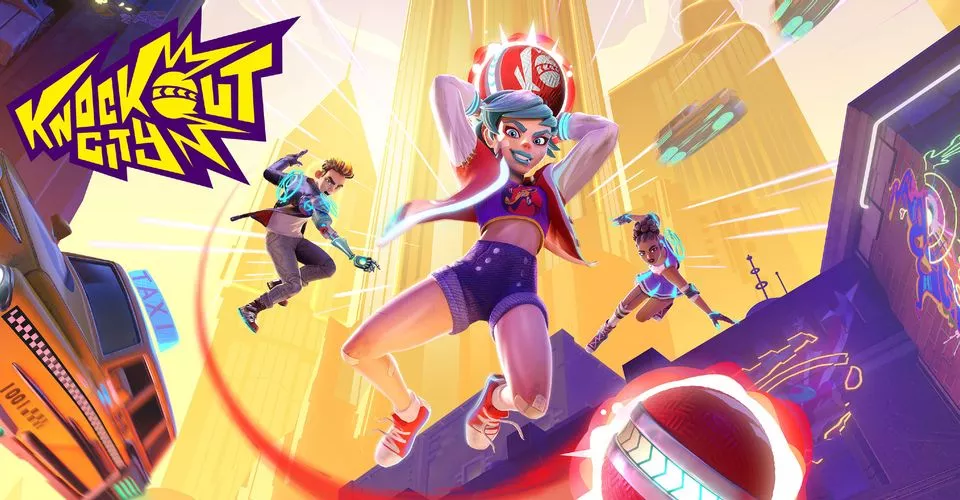 In just two weeks, multiplayer dodgeball game Knockout City has managed to pull in five million players thanks to its clever "free-to-try" model.
The latest in the world of gaming is that multiplayer dodgeball game has been able to pull as many as 5 million players in a span of 2 weeks. It all happened mainly because of its clever "free-to-try" model which is getting all the limelight.
Users can easily predict the popularity of the Chaotic dodgeball game Knockout City that has been able to reach over 5 million players in a span of 15 days. Although, it looks unbelievable, but this is true.
As per the latest blog post published in the Electronic Arts, it came up as a surprise detailing loads of valuable statistics regarding the free-to-start action game which is catching millions of eyeballs globally.
Nobody believed that 5 million players would successfully log into the game right after the Knockout City was launched with a bang on May 21, 2021. Users who got the chance to login right after the launch of the game are known to have created loads of in-game crews and also landed approximately half a billion knockouts.
Now, you might be looking the answers of some obvious questions like what actually enabled players to try Knockout City for free. Well, you don't need to go anywhere to find the answer. It's mainly because of its free Block Party event that really helped.
The entire event ran for almost 10 days. It started on May 21 (on the game's launch day) and ended on May 30.
This is what the blog post says, "THANK YOU, brawlers, for making the Knockout City game launch and Block Party an amazing ten-day event that surpassed expectations! This party was unforgettable in many ways, and we're so excited to see the support and positivity pouring in from you, our community!"
Knockout City is basically a multiplayer game based on dodgeball theme. It basically allows players to make a crew like structure and then compete with their rivals across a plethora of dynamic maps.
In order to play this game, players are required to use all the trick shots, teamwork along with some other "outlandish" ball types to finally win the battle with their opposition in the process of taking away the titular Knockout City.
Everytime a new season commences, the game includes some more features like unlockable cosmetics, ball types, events, new maps and some other challenges and unlockable cosmetics for players to compete.
Regarding the cost that Dodgeball Brawler Knockout City incurs, please note that the game costs $19.99 for its standard edition. For deluxe edition, it will cost somewhere around $29.99.
But as per the information given on EA, the new players can still be able to access the game for free until Street Rank 25. It will also be applicable for those who are going for the free trial. They can also unlock cosmetics and easily pursue daily season challenges.
Please note that all progress that users make during their free trial will be carried over once they purchase the full game subscription.
Ever since the Knockout City game was launched on May 21, it managed to grab loads of great reviews with as many critics also praising the game. Some of the areas where this game is appreciated by the critics include its well-balanced gameplay, intense multiplayer and more.
This game is developed by Velan Studios and finally published by Electronic Arts, Knockout City. It's widely available for PC, Nintendo Switch, Xbox Series X|S, Xbox One, PlayStation 4 and PlayStation 5.