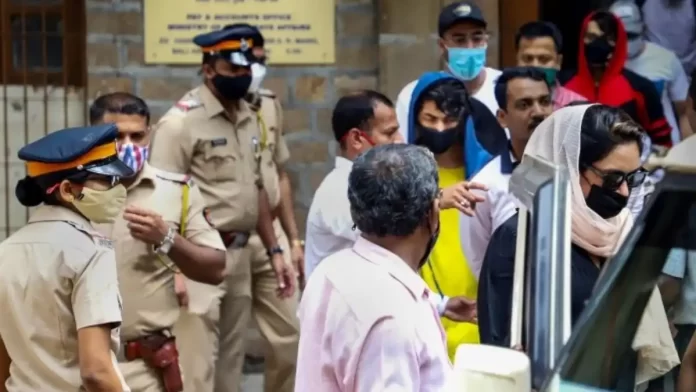 As per the latest reports in the Aryan Khan drug case, Shah Rukh Khan has hired Salman Khan's lawyer Amit Desai.
He's the one who had managed to acquit Salman Khan in the famous hit and run case of 2002. It means it all depends on Amit Desai to free Aryan Khan out on bail tomorrow.
Aryan Khan is the son of Shah Rukh Khan who is lodged in the Arthur Jail in Mumbai on charges of consumption and procurement of drugs.
He's not the only one to have been lodged in jail but there are two others who were nabbed along with him on the same charges.
As per NCB, there is a full fledged nexus of international drug trafficking gang operating in Mumbai which needs to get busted. And this is why they oppose the bail.
Earlier, Mumbai's popular lawyer Satish Manshinde was fighting the case in the court, but the case has now been handed over to Amit Desai who is believed to create some magic in getting him out on bail tomorrow. But what actually happens tomorrow needs to be seen.
Shah Rukh Khan Hires A New Lawyer, Will Aryan Get Bail?
The latest report says that Shah Rukh Khan has hired a new lawyer to fight the case in court for his son Aryan Khan who is still lodged in Arthur jail in Mumbai. Amit Desai who is the one expected to free Aryan out on bail.
It was on October 11 (last hearing) when Desai went to the sessions court. But after he filed the bail application, NCB council informed the court that they need some more time to file their reply in this regard.
While defending Aryan Khan , he told the court that he has been lodged in jail for the last one week even though no drug was found from his captivity. He further stated that nobody's freedom needs to be curtailed for administrative reasons.
Now, as far as Aryan Khan is concerned, the maximum punishment in this case can be up to one year. Since no evidence or substance was found from Aryan Khan, there is no point he should be kept in jail.
It all happened on Friday when the court had rejected the bail plea of Aryan Khan. On October 11, the hearing of the case was again commenced in the NDPS court. This time, Amit Desai fought the case and sought the next date. As per the latest update, Aryan Khan's bail plea will now be heard on October 13 at 2:45 PM.
Amit Desai Had Given Salman Khan the Bail
It was in 2015 when Amit Desai had fought the case of Salman Khan who had challenged the court's decision where he was sentenced to jail for 5 years.
It was due to the efforts of Amit Desai when the actor had got the bail on a personal bond of Rs 30,000.
Also Check: