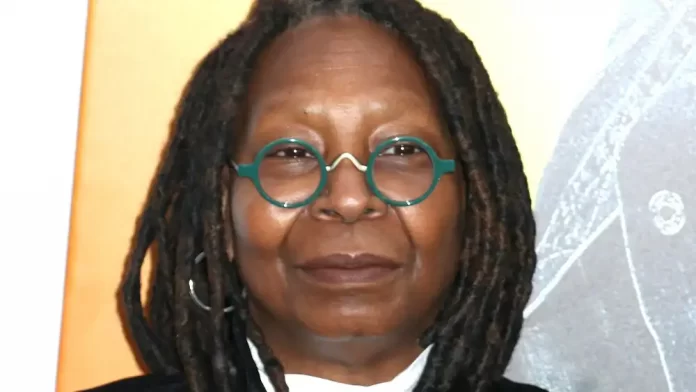 Whoopi Goldberg, a well known veteran actor and 'The View' co-host found positive for COVID-19. Whoopi Goldberg is actually the professional name of Caryn Elaine Johnson who is a leading American actor and comedian. It was on Monday when the 66 year old veteran actress was diagnosed with an infection from COVID-19.
"Whoopi, unfortunately, tested positive over the break, but she will hopefully be back next week. Since she is vaxxed and boosted, her symptoms have been very, very mild, but we are being super cautious here at The View," Behar stated.
As per sources, Sunny Hostin (53) who's just another co-host stated that the actress tested positive even before the onset of Christmas.
This is what Houstan stated, "I am so thankful that I was vaccinated and boosted because I just had cold-like symptoms, but I didn't feel great,"
The father of Ana Navarro was tested positive for COVID-19 over the Christmas holidays. The show recently had the presence of Ali who was available virtually online. In the same way, Jimmy Fallon, who's the co-host of Celebrity late-night show stated that he tested positive for COVID-19.
In order to support her statements, she shared a picture of himself where he can be seen wearing a mask in an isolation room.
This is what he shared, "Hey guys, on the first day of our holiday break I tested positive for Covid. I was vaccinated and boostered which made me lucky enough to only have mild symptoms." The 47 year old dashing actor simply thanked all the medical staff.
"Thank you to NBC for taking the testing protocols so seriously and doing a great job," he added.
Also Read: Golden Globes 2022 to Be Organized Without Audience, Presenters Or TV Broadcast
Find all the interesting and recent entertainment news across the world. Bollywoodnewsflash brings you the highlights of all the trending Hollywood News. Stay calm and updated for the latest news directly from the world of entertainment.