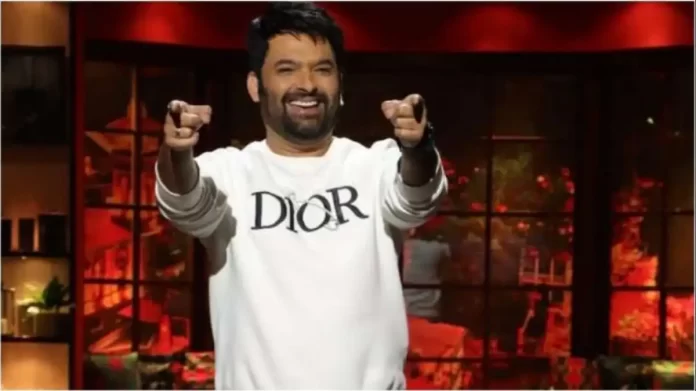 Kamaal Rashid Khan who's also popularly called KRK is known to make videos on burning or controversial topics of the film industry.
You might have heard the director 'Vivek Agnihotri' making allegations on the makers of The Kapil Sharma Show (TKSS) that his team was denied for promotion by TKSS as there was no big star in the film.
Vivek Agnihotri also stressed that since Kapil Sharma doesn't consider him famous enough, he was denied to promote his film through his show that runs on Sony TV. Every day, we have to hear some new allegation regarding the above controversy.
Since the topic is already burning, KRK decided to upload a video on his YouTube channel to give more insights about the entire controversy created between Vivek Agnihotri and Kapil Sharma.
In the video, he addressed what all happened that denied TKSS makers to offer their platform for promotion.
KRK in his video first talks about some details of the film 'The Kahmir Files' and also about the director (Vivek Agnihotri) of the film. While continuing in his video, KRK stated that although, he doesn't have a great relationship with Kapil Sharma on a personal front, he needs to keep the fact in front of his audience.
KRK explained that Kapil Sharma is just an anchor of his show and nothing more than that. It's not in his capacity to decide who which celebrity will be called in the show.
His only job in The Kapil Sharma Show is to take money for every show he is anchoring. So, it's not in the hands of Kapil Sharma to decide who will be a part of the show.
Continuing in the video, KRK explained that TKSS show airs on Sony TV in a natural way.
In order to promote a film on The Kapil Sharma Show, a certain charge is to be paid to the channel. The critic revealed that Sony TV actually charges a sum of Rs 25 lakh to promote a film.
This is what he said in his video in Hindi, "Tho actually ye hua hoga ki Vivek Agnihotri sahab ki film ki jo bhi PR promotion kar raha hai, usne Sony tv ko approch kiya hoga is film ka promotion Kapil Sharma Show per karne ke liye. Sony TV walo no Rs 25 Lakhs mange honge jo wo koi bhi movie promote karne ke liye lete hai, Vivek bhai ne kaha hoga ki unki film tho bohot choti hai, kaffi chote budget pe Bani hai tho unke pass tho Rs 25 Lakhs dene ke liye tho nahi hai. Unki movie ka promotion free mai Kiya jaye. Zahir si baat hai ki Sony walo ne unki film ke promotion ke liye mana kar diya hoga. Bhai Sony wale Vivek Agnihotri ki film ka promotion free mai kyu karenge. Aur issi baat per Vivek bhai khafa ho gaye aur unhone media mai ye news de di ki Kapil Sharma ne unhe apne show mai aane se mana kardiya hai aur unki picture ko promote karne se inkar kar diya hai."
Speaking on the above controversy, comedian Kapil Sharma has simply denied all spats with Vivek Agnihotri. Kapil Sharma took to his Twitter handle to give a reply to a Twitter user.
This is what he said, "Yeh sach nahi hai Rathod Sahab. Aapne pucha isliye bata diya, baaki jinhone saach man hi liya hai unko explanation dene ka kya fayda. Just a suggestion as an experienced social media user:- never believe in one sided story in today's social media world. dhanyawaad."
यह सच नहीं है rathore साहब 😊 आपने पूछा इसलिए बता दिया, बाक़ी जिन्होंने सच मान ही लिया उनको explanation देने का क्या फ़ायदा. Just a suggestion as a experienced social media user:- never believe in one sided story in today's social media world 😊 dhanyawaad 🙏 https://t.co/pJxmf0JlN5

— Kapil Sharma (@KapilSharmaK9) March 10, 2022
For more such updates, never forget to follow bollywoodnewsflash.
Must Read: Emraan Hashmi to Play Antagonist in Salman Khan's Tiger 3?
Find all the interesting and recent entertainment news across the world. Bollywoodnewsflash brings you the highlights of all the trending Hollywood News. Stay calm and updated for the latest news directly from the world of entertainment.