The Times has recently unveiled a list of 30 Most Desirable Men 2020. The list basically includes the names of all those men under the age of 40 who come from different fields.
The rankings given to each of them is based on the online poll. It's also based on the inputs from an internal and independent jury as well.
If you wish, you may like to visit the link of the online poll conducted to know more about it:
www.toi.in/mostdesirablemen
The best part of the list that surprised everyone is that the name of Sushant Singh Rajput has emerged on the top.
Take a look at what Sushant had tweeted three years back on his take on life and other experiences:
I took a few of my 'maybe's, wrapped it up in reckless dreams, tossed it up with some spare passion, and the earth gently shook!
— Sushant Singh Rajput, on Twitter (November 2018)
Today, when Sushant Singh Rajput is not with us, most of his associates including friends and family members remember him by his ruminations on various things like cosmos, galaxies, his own way of looking at stars and Van Gogh and Gaudi.
The Times 50 Most Desirable Men 2020 list has been unveiled, and @itsSSR tops the list this year!#SushanthSinghRajput https://t.co/cx5bp0dKty

— ETimes (@etimes) June 5, 2021
Sushant was so experienced and knowledgeable that simply made him different than other stars of the present generation. This is the reason why he was often looked as a cross between artiste and philosopher.
He had the mindset of being an astrophysicist and astronomer. This is what made him different than others, especially his recurrent takeaway from all others who knew he was not simply a run-of-the-mill 'hero'.
Sushant was not just a hero of the cinematic world and neither had to depend on Friday collections. Well, we never say that he had a passion of cinema but it was not his whole world.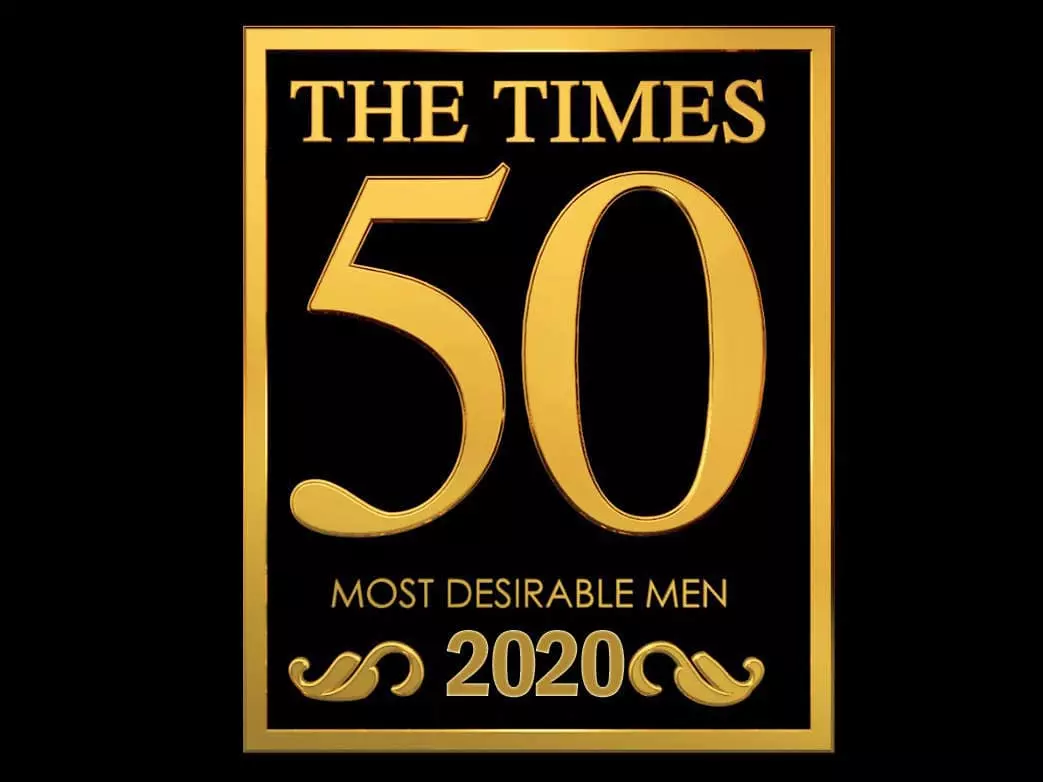 The list of '50 things' that he had created never discussed about making movies or making money from any of such things.
Sushant always had a curious mind and wanted to explore different facets of life. For example, he always liked the fun of having deep diving.
At other times, he also liked to chart different trajectories of planets, from CERN to NASA and what not.
This is what a senior Bollywood actor had once quoted sometime after the demise of the great mind. "He was so much tainted and I think was looking for something".
As you see, it's about one year since his demise. There are hundreds of his fans who are still looking at the central investigating agencies with a question mark. Nobody who loved him is able to digest the news that he's not with us.
But at least like to find out the fact being his murder. Being categorized him in the most desirable man of 2020 is simply the way people loved him so much.
Congratulations @sidharth_shukla for featuring at the 11th spot of the Times' list of Most Desirable Men of 2020.
The most handsome ,hot nd most desirable man😍❤#SidharthShukla pic.twitter.com/mhulrFR6ja

— Gyani Baba|| ᴬᵈᵐⁱⁿ 😎ᴾᵃʳᵃᵐ ᴷᵃᵘʳ ᴳʰᵘᵐᵃⁿ (@gyani__babaa) June 4, 2021
The Times 50 Most Desirable Men 2020 is mainly to highlight some of the country's handsome faces with the presence of talent to match. They have the presence in the list simply because of their own swag, style and personality.
Take a look at some of them below:
Armaan Malik
Armaan Malik is one of the most admired bachelors of the country. He has his own charm and passion towards music.
Without any doubt, he has an overwhelming and mellifluous voice with a kind of boyish looks that everybody likes.
He has given a plethora of numbers that became popular. Some of them include Mera Intezaar Karna ( Khuda Haafiz), Mann Ki Dori ( Gunjan Saxena: The Kargil Girl).
Some of his non-film tracks include Beech Raaste, Zara Thehro and Veham. Armaan has recently associated with Eric Nam and KSHMR in connection with a new K-pop-meets-I-pop track titled Echo.
Akshay Oberoi
His name basically includes in some of the Bollywood movies. Although, he couldn't become an established actor, but the year 2020 proved to be a landmark year for him.
It's because the year 2020 saw so many OTT releases, And he was in much demand on that space. Some of his previous assignments that made a mark in his life include MX Player's High, Flesh, Illegal and more.
His current assignment will include his presence in the 3rd season of the web series titled "Inside Edge".
Ishwak Singh
He's admired for his contribution in films like Veere Di Wedding, Aligarh and Raanjhanaa in the year 2020. Above all, he was most admired for his spectacular performance in web series titled Paatal Lok.
He was also the part of the web series Unpaused. He was always talented and passionate about theaters.
Also Read: Sana Khan Gives Reasons for Hiding Behind A Hijab; Gets Mocked
BOLLYWOOD NEWS
Catch us for all the latest Bollywood News, New Bollywood Movies update, Box office collection, Entertainment News, Bollywood, Bollywood News and stay tuned for the latest Hindi movies only on Bollywoodnewsflash.