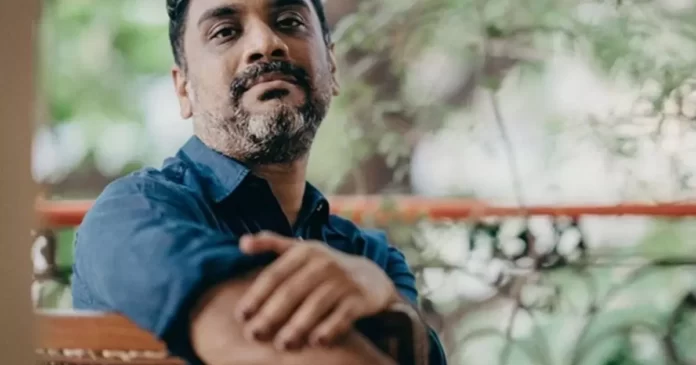 In an open and exclusive conversation with Bollywood Hungama, Jaydeep Sarkar, the director behind Amazon Prime Video's docuseries "Rainbow Rishta," delved into the genesis of the show, its resonance with audiences, and the persistent hurdles encountered by the LGBTQ+ community in India.
Rainbow Rishta Director Jaydeep Sarkar Discusses to Live "Authentic life" After Section 377 Scrapped
When reflecting on impactful responses to the Amazon Prime Video show, Sarkar shared a poignant moment when his partner's aunt, a 75-year-old from Jamshedpur, sent a heartfelt message.
She expressed a desire to make amends for past wrongs, asking, "What can I do? What can we do to undo the wrongs of generations?"
Discussing the current landscape for the LGBTQIA+ community in India, Jaydeep Sarkar highlighted the progress post the striking down of Section 377.
He emphasized the lingering challenges, stating, "It almost feels like we've been told that – 'you can exist, but don't ask for anything more.' It's far from the ideal. For instance, my partner and I had to approach 70 houses before finding one that would accept us as an openly gay couple."
The director acknowledged his mother-in-law, Shobha Mendhi, as a significant source of support, emphasizing her unwavering support for their relationship and her adeptness in handling obstacles with unconditional love and compassion..

Speaking about the beginning of Rainbow Rishta, Sarkar disclosed that Vice Studios had already proposed the concept to Amazon before his involvement. The casting process prioritized diversity, aiming to encompass various backgrounds, genders, economic standings, and not just diverse sexual orientations. "The casting director, Navin Noronha, is a highly active stand-up comic who tours extensively nationwide. He brought in over 200-250 individuals and conducted interviews with each one," mentioned Jaydeep.

Reflecting on the post-Section 377 era, Sarkar acknowledged, "I am very conscious of my privilege. I attended St. Stephen's College, collaborated with filmmakers who are profoundly progressive humanists. I believe the scrapping of Section 377 has brought a sense of validation. It no longer labels us as criminals. This change instills confidence and aids in self-acceptance. It might not be visibly evident, but there's undoubtedly been a seismic shift. Now, I'm able to lead a more genuine life."

Addressing the continued prejudices faced by the LGBTQIA+ community, Sarkar attributed it to "fear of the unknown" and a "lack of accurate representation in mainstream media." He stressed the importance of showcasing authentic queer experiences, as demonstrated in Rainbow Rishta..
Also Read: Koffee With Karan 8: After Deepika Padukone Receives Trolling On Her Dating Remarks, Twinkle Khanna Comes In Support & Says, "The trolling she has received is baffling"
Find all the interesting and recent entertainment news across the world. Bollywoodnewsflash brings you the highlights of all the trending Hollywood News. Stay calm and updated for the latest news directly from the world of entertainment.
Follow Us: Facebook | Instagram | Twitter | Google News