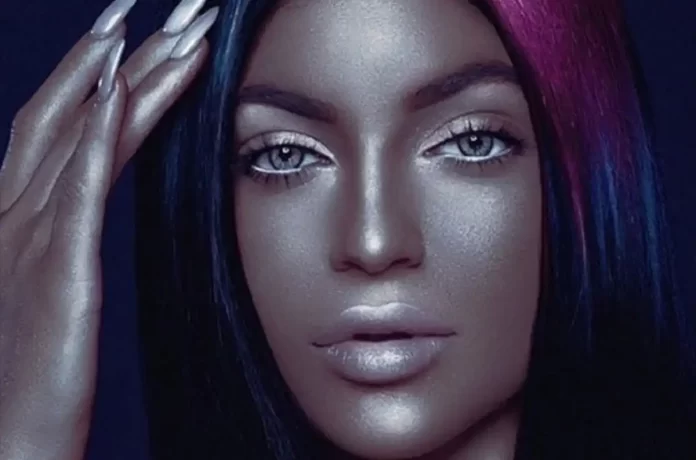 kylie jenner Instagram pictures are becoming widely popular. It's the collection of her sexy images that has made a buzz in the entire media. One thing that Kylie Jenner likes doing is to regularly post her new and dashing pictures.
Recently, she was spotted flaunting her curvy body pictures along with her 5 months old daughter Stormi. She flaunted a plethora of her snaps that received a number of raciest moments as well.
Read More- Kylie Jenner and Travis Scott Pose Perfect in GQ- Discuss Normal Fights
Kylie Jenner Instagram pictures have been in the news for so many years now. One reason why it is because of keeping up with Kardashian. It all started when she was about to complete 18 years of age.
The reality show has now entered in the 13th season and she is busy proving others that she has actually grown up child. In this post, you will find a plenty of controversial pictures that she uploaded on her Instagram account that later sparked a backlash.
Now, take a look at Kylie Jenner Instagram Pictures that sparked a controversy all around.
kylie Jenner Instagram Pictures
For long, celebrities are in the news for one controversy or another. Well, if we talk about Kylie Jenner, then she is one such celebrity who constantly remains in the news for one reason or another.
In the recent past, we all witnessed Kylie Jenner Instagram pictures not only going viral but also creating a huge backlash in the media.
When it happens, it comes up with followers and attention to a certain extent. And soon after that, it created a huge backlash. While some celebrities are able to handle all this with dignity, others simply crumble under such an immense pressure.
Well, there is no doubt Jenner and Kardashian family used to come under the storm quite often. As Kylie Jenner has now become so much popular, she occasionally gets into trouble on social media.
It happened due to a plethora of reasons in the past like copying artwork from others, Photoshop claims, cultural appropriation and so many other things.
Please take a look at some of the most controversial posts that ignited controversies all over.
Kylie Jenner Blackface Picture
kylie Jenner, who is a well known reality star performed a photo shoot with black skin and blue eyes. As soon as it surfaced on the social media, it started huge backlash among fans. Some pointed out that she used a blackface.
Soon after this, the seventeen year old celebrity posted yet another Instagram picture with a caption that said "Creating magic with neon and black lights. Does anyone know about the effects of lightning?"
Even if she explained what she posted, it could not end all the backlash. At some point, others even tried to come for her rescue. One of them was Zendaya. But her defence lasted only for some time until she heard more of the backlash.
The actress was quick to tweet that said "I could see the avatar look but all thanks to you for keeping me up to the point. We all need to be aware of what we post.
Jenner could not make out everything from the controversies taking a big shape and tried to defend herself once again. This time, she posted yet another picture with caption that said "Neon and black lights let all people calm down".
The cornrows picture
As we discussed above that Kylie Jenner always remained in controversies at the time of cultural appropriation, she precisely got into hot water after she posted one of her selfies that posed in cornrows with a caption that said "Today, I woke up just like diss."
As soon as she posted it, she was called out many people including other celebrities.
For example, actress Amandla Stenberg was the first one to comment on the picture. She said "After you appropriate culture and black feathers and miserably fail to use your power and position to help black Americans just by directing towards your wigs instead of racism or police brutality."
The 2nd Cornrows Picture
As you see, the lip kit mogul was not just responsible for the first round of backlash in serious ways. But it was again kylie jenner instagram picture and eventually created huge backlash.
After a gap of one year, Jenner posted yet another picture in cornrows along with a nude bathing suit.
Well, this again started bulging up huge controversy but she didn't respond to the comments pouring in.
Controversy Emerged Ripping Off Vlada Haggerty's Art
Do you think it was the Jenner's Instagram account creating problems for her? Well, it was way more than that.
Even her company's official account also received major backlash as soon as it released some promo pictures that featured a woman covered her eyes with red lips and fingers (gold painted).
As you see by now that it was not the only imagery from kylie jenner cosmetics that looked exactly like  Haggerty's work. Not only that, Jenner changed the caption as "Just inspired by @vladamua."
Kylie Jenner Photoshop Controversy
Kylie Jenner instagram pictures created Photoshop controversy as well. The reality star was busy posting selfies. But to her fan's surprise, this one was entirely different as her curves didn't look natural.
Well, after she posted her selfie, a plethora of people called her out and commented that doing this won't make her a great role model.
Kylie Jenner Marijuana Pictures
Those who called Kylie Jenners as their role model could believe themselves when one of her pictures floated on her sister's (Kendall Jenner) official Instagram account.
The entire course of event witnessed a lot of backlash. But she almost failed to address it and the picture is still up.
Kylie Jenner Picture In Jeans (Photoshoped)
kylie jenner yet again posted one of her controversial picture wearing a Nova jeans. She posted it on her Instagram account. But many people could not digest the picture as it looked quite odd from behind.
A plenty of people again commented her for this but she chose to remain silent about it.
Also Read: Scarlett Johansson Upcoming Movies 2020, 2021, 2022
Find all the interesting and recent entertainment news across the world. Bollywoodnewsflash brings you the highlights of all the trending Hollywood News. Stay calm and updated for the latest news directly from the world of entertainment.