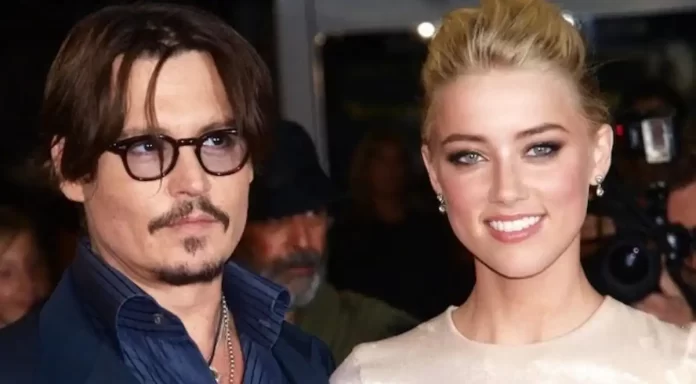 Johnny Depp Amber Heard Verdict: The jury after hearing the case finally awarded Johnny Depp somewhat more damages as compared to Amber Heard. The verdict gave him a legal victory over Heard.
After a long hearing, the US court found both Johnny Depp and his ex wife Amber Heard liable for defamation suits. As the hearing was concluded, the Jury awarded damages to both Amber and Heard.
Johnny Depp Amber Heard Verdict Explained In 5 Points
Let's understand the Johnny Depp Amber Heard verdict in five easy points:
There was a long trial for which the verdict came today. As the case was registered under domestic abuse allegations, the court after listening to their petitions awarded Depp with somewhat more damages as compared to Heard. And this made a legal victory for the world renowned "Pirates of the Caribbean" actor.

The US court awarded $15 million to Johnny Depp that comprises $5 million in punitive damages and another $10 million in compensatory damages. The court also awarded Heard with $2 million in punitive damages only. Earlier, Depp had sued Heard after she called him abuser. It was related to a 2018 article published in The Washington Post against which Depp sued her $50 million in damages While Heard countersued him for $100 million related to some statements made by Depp's lawyer. The Jury late discovered that Amber Heard had defamed Johnny Depp in 3 separate incidents.

As soon as the verdict came, Johnny Depp celebrated in his own way while saying, "the jury gave me my life back". "From the very beginning, the goal of bringing this case was to reveal the truth, regardless of the outcome," he said. "The best is yet to come and a new chapter has finally begun," he said.

Where a disappointed and demotivated Heard called the verdict as a setback for women. This is what she said, "I'm even more disappointed with what this verdict means for other women. It is a setback. It sets back the idea that violence against women is to be taken seriously," Heard said. Heard further stated that she's feeling heartbroken as the evidences produced by her in the court was not enough as they didn't work in the court

During the high profile trials of two Hollywood celebrities, some bitter comments were also exchanged. In her testimony, Heard stated that Depp was quite abusive and in his normal behavior towards her. She also accused her ex husband with sexual violence against her. Depp also counter attacked Heard by accusing her of domestic abuse. In the end, both denied allegations made by each other.
Also Read: Amber Heard to Finally Pay $15 Million In Abuse Claims Defamation Trial
Find all the interesting and recent entertainment news across the world. Bollywoodnewsflash brings you the highlights of all the trending Hollywood News. Stay calm and updated for the latest news directly from the world of entertainment.
Follow Us: Facebook | Instagram | Twitter | Youtube