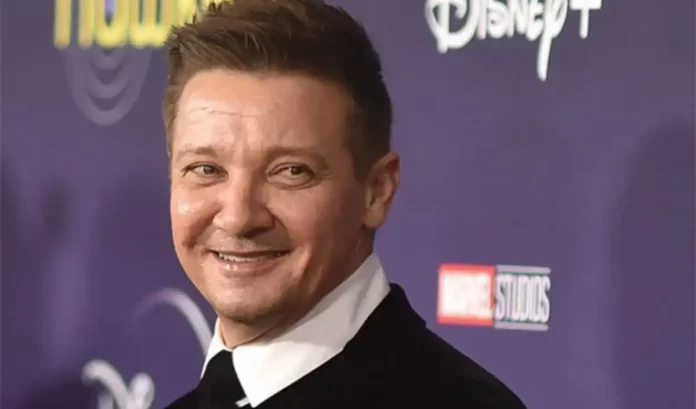 It was on Sunday when Marvel actor Jeremy Renner had to rush to the hospital after he got injured from snow plowing incident. Nobody would have expected this to happen with him. Reports say he's now in a critical but stable condition.
This is what Jeremy Renner's representative told to The Hollywood Reporter, "We can confirm Jeremy is in critical but stable condition with injuries suffered after experiencing a weather related accident while plowing snow earlier today," he said.
He added, "His family is with him and he is receiving excellent care." he said.
Jeremy Renner In Critical But Stable Condition After Injuring from Snow Plowing Accident
The incident actually took place on Sunday morning. As per the information given to the outlet, the Washoe County Sheriff's Office near Reno, Nevada, was called to Renner's residence in the area of Mt. Rose Highway, public information officer Kristin Vietti told THR.
"Upon arrival, deputies coordinated with Truckee Meadows Fire Protection District and REMSA Health to arrange for medical transport of Mr. Jeremy Renner via care flight to a local area hospital," she added. "Mr. Renner was the only involved party."
Jeremy Renner has a long history working with Marvel. The actor has starred in a number of Marvel projects including his own Hawkeye series aired on Disney+. He's a 2-time Oscar nominee who currently stars in the returning Paramount+ series titled The Mayor of Kingstown.
Renner, in early 2022 even teased an unscripted TV series which he was all set to produce and star in 2023 at Disney+,  titled Rennervations.
Also Read: Hugh Grant Opens Up About His Confusing Glass Onion Cameo- "Don't Really Know Why They Wanted to Do It"
Find all the interesting and recent entertainment news across the world. Bollywoodnewsflash brings you the highlights of all the trending Hollywood News. Stay calm and updated for the latest news directly from the world of entertainment.
Follow Us: Facebook | Instagram | Twitter | Google News