The post will share the dressing style of some top Hollywood cabriites like Zendaya, Millie Bobby Brown and Kendall Jenner.
There are some well known names in Hollywood that are often talked about for various reasons.
At this time, we are going to discuss about their dressing sense that are not only different from others but also elegant and dashing at the same time.
Take a look at some of the celebrities like Zendaya, Millie Bobby Brown, Selena Gomez, Kendall Jenner and Emma Roberts. Do you find anything in common? Well, you can have at least their hair styles common that make them look charming and well dressed up.
Let's elaborate our findings on them and make you understand why we think that way:
A supermodel by profession- Whatever she wears, becomes the subject of fashion. You can find her wearing bikinis, skirts and any other dress in which she looks hot and sizzling. In short, Kendall Jenner's fashion statement always remains unique and astonishing.
The actress is known for her own unique style. The Emmy winning beauty looks elegant in most of her attires.
She is often symbolized as one of the best fashion icons. When she starts talking, her chiseled face becomes the point of attention. Above all, she looks elegant when she ties her hair in a tight knot.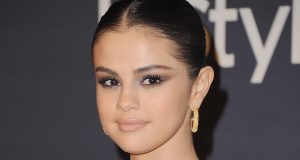 Who's doesn't know this beauty who's often remembered as the Grammy nominated singer. At present, she has huge number of fan following on Instagram.
She not only has a whimsical voice but also a cute face with stunning hair. She's often seen tying her hair with a tight knot above her head just like many other Hollywood celebrities.
Mille Bobby Brown better known as 'Stranger Things' actress who knows all the moves when in front of the camera. By looking at her confidence while in front of the camera, she beats any other celebrity in the list.
Regarding her hair styles, she has experimented with many of them till date. Some of her favorite ones include beach waves, messy bum and braides. But her top knot hair look remains different than all.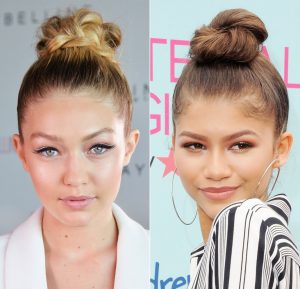 Emma Roberts is currently expecting her first child from her husband Garrett Hedlund. Anyone can find the glow on her face as she inches closer to becoming a mother.
The Hollywood actress looks stunner as per her Instagram posts that are creating ripples all across different social media platforms. No doubt, the actress looks classy in top knots.
Also Read: Kylie Jenner Instagram Pictures That Ignited A Huge Backlash All Around
Find all the interesting and recent entertainment news across the world. Bollywoodnewsflash brings you the highlights of all the trending Hollywood News. Stay calm and updated for the latest news directly from the world of entertainment.
Follow Us: Facebook | Instagram | Twitter | Youtube