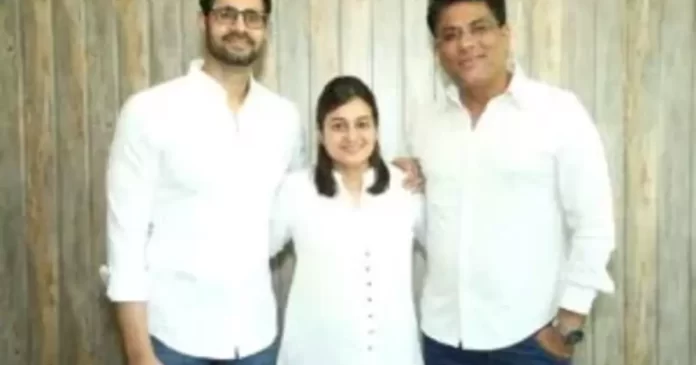 Connekkt Media Network is a leading global India company that basically provides services like content aggregation and media to leading global media companies.
Recently, the company has decided to enter into content market in the form of full service provider Film Studio.
In the present scenario, the Connekkt Media Network works as a syndication, aggregator, and content marketplace company which is known to have exceeded content at a price of $500 million.
As per the latest Bollywood news, this company has decided to go one step further by collaborating with AVS Studios.
Connekkt Media Network Teams Up With AVS Studios for 270 Crore Deal for 3 Pan India Films
Connekkt Media Network is now going to team up with AVS Studios for a Rs 270 crore deal.
The above deal will carry multiple projects. In the first phase of this deal, the company will team up for 3 Pan India films which will bring total investment cost of Rs 270 crore.
Out of the 3 film deal, the first film titles VRUSHABHA which is a South film starring Mohanlal. It's scheduled to release on July 9, 2023.
Regarding this film, it's being touted that it will be done of the most expensive Indian films showcasing some high octane drama.
The film will also see some amazing VFX and will be dubbed in both Malayalam and Telugu languages. The detail of other 2 film is yet to be announced though.
As per the deal, the Connekkt Media is likely to focus on licensing, marketing, monetizing, and financing part, while AVS Studios Pvt Ltd will simply focus on creating, developing and executing of production of films.
On the other hand, AVS Studios has been co-founded by Juhi Parekh Mehta, Vishal Gurnani, and Abhishek Vyas. The company has a clear vision which is to force the audience watch quality content.
The studios has so far announced a deal of 7 films and 2 web series which will be produced over the next 18 months.
This is what the spokesperson of Connekkt Media Network has to say, "Having established ourselves as an industry leader in aggregating and monetizing content across leading platforms, we felt it was the right time to take the next step transform into a Full services Film Studio offering Financing, Licensing and Marketing expertise to Film Producers across India. We are excited about the partnership with AVS Studios and this 3 film deal is just the beginning of what we believe will be a long and rewarding association"
Abhishek Vyas, who's the director of AVS Studios Pvt Ltd said, "Having spent over 13 years in the biggest media brands including Star, Zee Studios and Netflix, time was just right for me to turn into an independent producer, with a vision of making big scale clutter breaking and language agnostic cinema. Taking the vision forward, AVS is committed to producing a slate of tentpole films and web shows over the next 36 months. Vrushabha is just the beginning and we are aggressively ramping on the slate and looking forward to our journey on the Connekkt Media"
Vishal Gurnani, the director and Co-Founder, AVS Studios Pvt Ltd has to say, "We are happy to be film makers at a time when the Audience has become language agnostic. We see a huge opportunity in Pan India films and are focused on identifying subjects that have universal appeal and cater to the South as well as Hindi speaking markets. We are committed Cinema lovers for life, and are only focused on producing Theatrical movies "
AVS Studios Co-Founders Vishal Gurnani and Juhi Parekh Mehta have produced critically acclaimed cinema including Hawaizaada starring Ayushman Khurana, Raaj Shandilya's Janhit Mein Jaari and the to be released Sirf Ek Bandaa Kaafi Hain starring Manoj Bajpayee.
Also Read: The Kerala Story Box Office Day 5: The Film May Collect 11 Crore On Tuesday
Find the most interesting and recent entertainment news across the world. Bollywoodnewsflash brings you the highlights of all the trending Bollywood News. Stay calm and updated for the latest news directly from the world of entertainment
Follow Us: Facebook | Instagram | Twitter | Google News