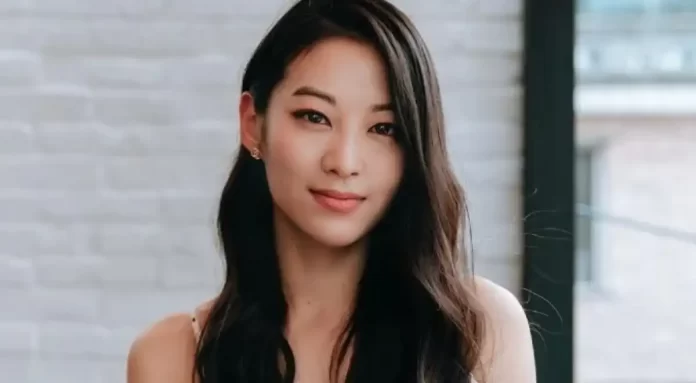 Arden Cho is an American actress who has decided not to appear in Paramount+'s upcoming Teen Wolf movie due to pay inequality issue.
It was in the year 2017 when Paramount had signed off the original MTV series that had six seasons. And now, the streaming giant looks forward to bring in the core cast. However, the game is changed this time as some co-stars have decided not to appear in the film due to pay inequality issue.
Arden Cho and Dylan O'Brien have decided not to return to the original movie. As per Deadline, Dylan O'Brien has turned down the offer of doing the film as she was offered only half the per-episode salary as compared to other three actresses.
This is what Arden Cho pointed out during an interview with The Cut, "I think I was actually offered even less." She added that the leaked salary information did not come from her team: "I probably would've never shared it." By giving al the above statements, her stand looked clear and also the reason why she turned down the offer.
Arden Cho Decides Not to Appear In 'Teen Wolf' Movie Due to Pay Inequality
Arden Cho is a 36 year old American actress who's all set to appear in the upcoming legal drama series Partner Track by Netflix.
After being asked about the reason why she declined to appear in the film, she stated that she's not the only actress of color to suffer from the issue of pay inequality.
She said, "I could probably, off the top of my head, think of over 10 Asian-American actors I know who were paid significantly less than their counterparts," Cho shared. "Sometimes you don't have a choice to say 'no.' Sometimes you just need it. You've got bills to pay."
Arden Cho in her statement stated that she wish her decision could help other actresses of color who would probably have to deal with such an issue in the future. "I wasn't saying 'no' necessarily for me or because I was angry," Cho said. "I was saying 'no' because I hope that there will be more equality in the future."
Cho played the role of kitsune Kira Yukimura who's the love interest for Scott McCall (Tyler Posey). The actress had played the above character on 3 seasons of Teen Wolf.
On the other hand O'Brien, who played the character of Stiles Stilinski is also facing the same issue due to which she won't be returning to the film to be directed and written by Jeff Davis.
In the meanwhile, MGM's Orion Television and MTV Entertainment Studios don't have a premiere date at present.
Top Gun Maverick Box Office Day 4: Tom Cruise Starrer Hits $300 Million Mark
Find all the interesting and recent entertainment news across the world. Bollywoodnewsflash brings you the highlights of all the trending Hollywood News. Stay calm and updated for the latest news directly from the world of entertainment.
Follow Us: Facebook | Instagram | Twitter | Youtube