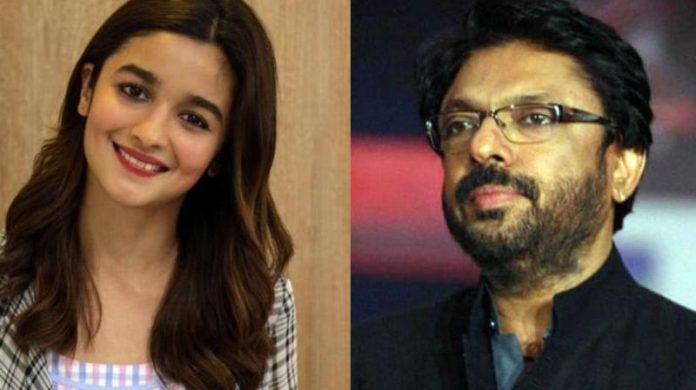 As per the recent development coming in from the entertainment world, there is an update for you guys.
Alia Bhatt has been finally selected to be the lead actress in Sanjay Leela Bhansali directorial titled Gangubai Kathiawadi.
As per the latest Bollywood news, the shooting for Alia Bhatt's next project is going to commence soon and the film is expected to hit the screen not before September 2020.
This is what Taran Adarsh, who's a well known trade expert, tweeted using his account.
He wrote, " The most popular director Sanjay Leela Bhansali will soon join hands with none other than Alia Bhatt for his new project titled Gangubai Kathiawadi. The upcoming movie will feature Alia Bhatt her key role. Not only that, the release date is also finalized which is September 11, 2020. To make the project successful, it is quite expected that Jayantilal Gada's PEN India Ltd collaborates with Bhansali Productions for the film," Adarsh wrote this in his tweet.
It's quite obvious to say that this Alia Bhatt upcoming film will be based on the life and struggles of Gangubai Kothewali. Her name features among the list of one of the most remembered women in the history of Mumbai.
Gangubai Kothewali was forced into the dreaded act of prostitution from an early age. Later, she became a well known pimp in the city of Mumbai and mostly made money off the trade.
At the same time, she carried a soft heart for all those young women who were forced into the act of prostitution.
As per the reports, both Sanjay Leela Bhansali and Alia Bhatt were supposed to team up together for their upcoming film with Salman Khan titled Inshallah. But the film was shelved in September.
This is what Alia Bhatt speaks to one of the media personals at IIFA awards 2019, when asked to comment on her future project with Salman Khan that was shelved. "From the very beginning, I was too much excited to be a part of the film and also to work with Sanjay Leela Bhansali and Salman Khan in Inshallah. I believe certain things happen at some point of time that are not in your control. Also, plans do not necessarily make a reality. But I will certainly work withSanjay Leela Bhansali in the future".
After the great Padmavat that featured Deepika Padukone and Ranveer Singh in the pivotal role, Gangubai Kathiawadi is going to be the next project for Bhansali.
Read More- War Box Office Collection Day 14- Hrithik Roshan Film Mints a Staggering Rs 276.40 Crore