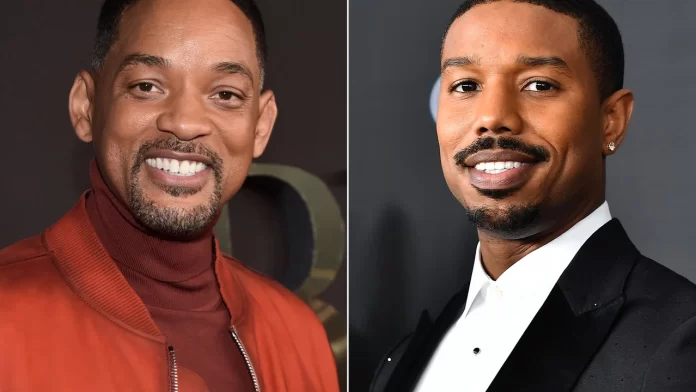 Famous Hollywood actors Michael B. Jordan and Will Smith have decided to team up for an upcoming sequel titled 'I Am Legend'.
According to a report published in variety.com, both Jordan and Smith will produce and star the 'I Am Legend' sequel. The script for the sequel is known to have penned by Akiva Goldsman for Warner Bros.
As per the latest Hollywood news, Jordan is expected to produce alongside Elizabeth Raposo under Outlier Society. On the other hand Ryan Shimazaki, Jon Mone and Will Smith are expected to serve as producers for Westbrook Studios.
However, it has not been decided who will direct the above sequel titled 'I Am Legend.'
Will Smith has already confirmed the above development via an Instagram post. He shared a picture on his Instagram handle and also tagged Jordan.
As per Deadline, the original 'I Am Legend' film managed to gross over USD 585 million worldwide.
Will Smith, Michael B. Jordan Team Up for 'I Am Legend' Sequel
The original film titled 'I Am Legend' was directed by Francis Lawrence that starred Will Smith in the role of a virologist Robert Neville.
The film showed him as the sole survivor of the New York (NY) city gripping under a manmade plague which has the capacity to transform human beings into bloodthirsty mutants.
It also shows how it follows him while he's keen to find a cure of the disease.
Will Smith is presently in the Oscars 2022 race for his marvelous performance in his film 'King Richard'.
The star actor recently won a SAG Award. On the other hand Jordan is slowly and steadily preparing to both direct and star in 'Creed III'.
Also Read: Oscars 2022: Lady Gaga, Zoe Kravitz, Chris Rock & Kevin Costner Among Presenters
Find all the interesting and recent entertainment news across the world. Bollywoodnewsflash brings you the highlights of all the trending Hollywood News. Stay calm and updated for the latest news directly from the world of entertainment.