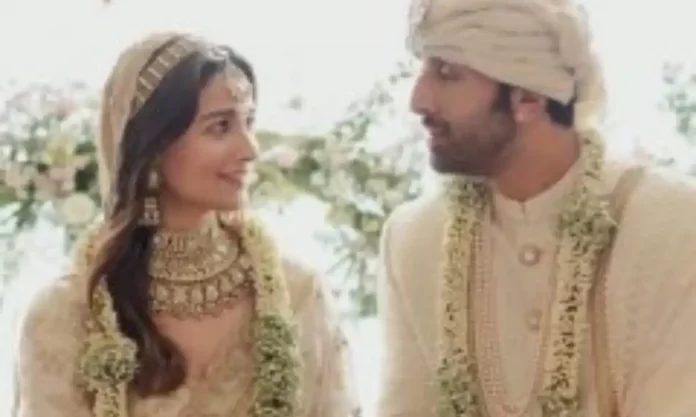 Ranbir Kapoor-Alia Bhatt Wedding: It was on April 14 when Bollywood couple Ranbir Kapoor and Alia Bhatt's wedding concluded.
Although, the newly wedded couple got so many gifts, there are some that managed to divert the attention. Out of several gifts, there was one unique NGO's gift.
The reason why it diverted all the attention is because the NGO named two rescued horses after Alia and Ranbir, especially for their love toward animals.
Two Inseparable Horses Named After Ranbir Kapoor-Alia Bhatt Wedding
As per the latest news published in this regard, the NGO named Animal Rahat is basically a non profit organization that provides free assistance to animals like donkeys, horses, bullocks and more that work in sugar mills.
The CEO of Animal Rahat simply congratulated the newly wedded couple after their decision to forego the use of horses on their wedding day.
Meanwhile, Alia Bhatt and Ranbir Kapoor will host a private reception on April 16.

 

Also Read: Trending Bollywood Pics: Team Brahmastra Wishes Ranbir Kapoor Alia Bhatt for Their Wedding
Find the most interesting and recent entertainment news across the world. Bollywoodnewsflash brings you the highlights of all the trending Bollywood News. Stay calm and updated for the latest news directly from the world of entertainment.