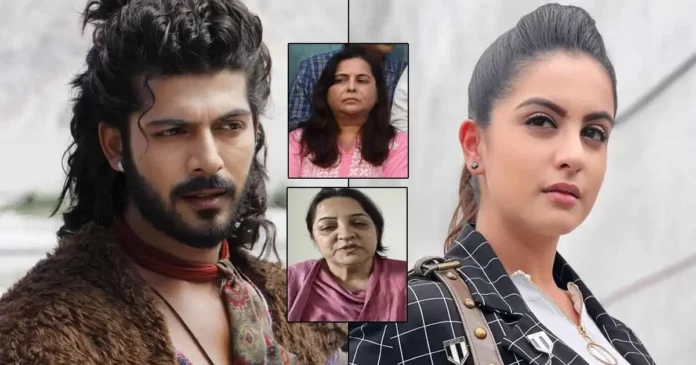 Tunisha Sharma's death case continues to become a mystery. Almost every day, we have to witness some new development in the case.
The most tragic part of the case is that Tunisha was just a 20 year old TV actress having an affair with Sheezan Khan.
The actress is known to have hanged herself on the sets of her ex-boyfriend Sheezan Khan. After the incident happened, Sheezan was accused of abetment to suicide by Tunisha's mother Vanita Sharma.
Please note that Sheezan was arrested a day after the demise of Tunisha Sharma. The latest in the case is that the actor's bail plea is currently adjourned and he will have to be in jail till January 13.
As the actor continues to be in jail, his family decided to hold a press conference to make everyone aware about the latest development in the case.
The family of Sheezan Khan claimed that Vanita Sharma would most of the times neglect her daughter by not providing her enough money. Due to this, the late actress would struggle financially despite earning a handsome salary.
Tunisha Sharma's Mother Reacts To Sheezan Khan & Family's Claim Of Taking All Her Money: "Gave 3 Lakhs In 3 Months… He Would Force Her Into Drugs"
In her press conference, this is what Tunisha Sharma's mother Vanita told to Aaj Tak, "I am not going to spare Sheezan. I have lost my daughter. I am not here to understand relationships. I am here to get justice. Sheezan and his entire family are involved in this. Tunisha was my life. She never concealed anything from me. In the last 3-4 months, she was getting closer to his family. The entire family used Tunisha. Sheezan's mother has claimed that I wouldn't give her money. I gave her ₹3 lahks in three months. You can see my statement."
She further added, "She was going to pain during her breakup. She had said, 'I had been cheated on, Sheezan had used me'. I told her to concentrate on the show. Sheezan had even slapped Tunisha. She had told her friends that Sheezan used to do drugs, and that she was being forced to do it as well. She had started smoking. I want all the reports." she concluded.
Stay tuned for more updates.
Also Read: Tunisha Sharma Death Case: CCTV Footage Reveals Sheezan Khan Rushing Her to Hospital