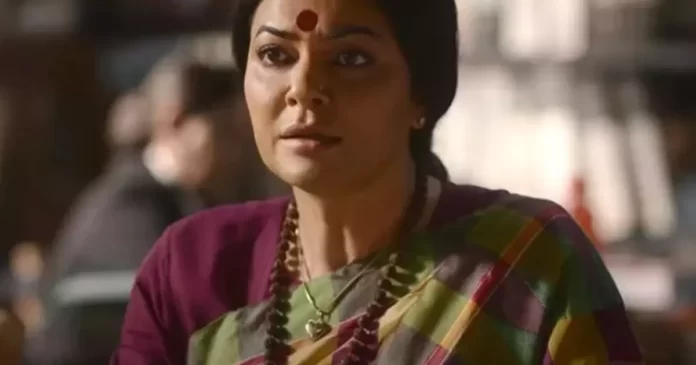 Bollywood actress Sushmita Sen is starring in a new original series where she will play the role of a transgender Shreegauri Sawant.
The series titled Taali- बजाऊँगी नहीं, बजवाऊँगी will premiere on August 15 on Jio Cinema. It has been created by Kartk D Nishandar and Arjun Singgh Baran. It's directed by the National award-winning director Ravi Jadhav.
The series has been produced by Afeefa Nadiadwala, Kartk D Nishandar, and Arjun Singgh Baran. As it looks, the series will showcase the story of Shreegauri Sawant along with her fight for the recognition of the 3rd gender in India.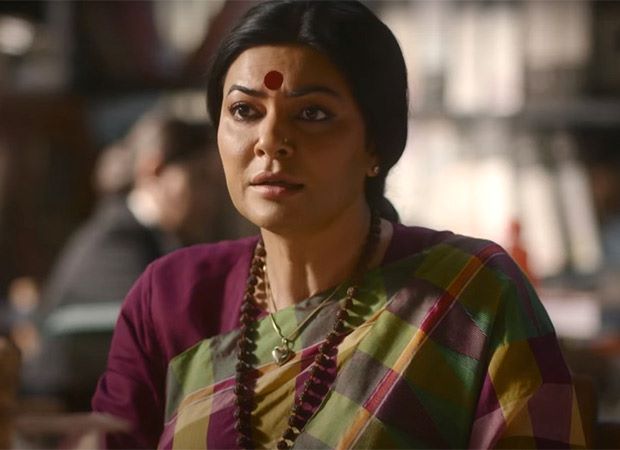 Taali Trailer: Sushmita Sen As Transgender Activist Shreegauri Sawant Fights for the Recognition of Third Gender
Sushmita Sen looks entirely different while performing the role of a transgender. Her fans are going excited to watch her latest web series on Jio Cinema.
Please note that Taali- बजाऊँगी नहीं, बजवाऊँगी revolves around the life of famous transgender Shreegauri Sawant. It also narrates the story of her transformation from Ganesh to Gauri. Due to this, she also had to face a lot of discrimination as well.
This is what Sushmita SEn has to say on playing the character of Shreegauri Sawant, "When I was first approached for Taali, in my mind it was an instant yes, however, I took six and a half months to come on board officially. I knew I wanted to be absolutely prepared, well-read and researched to take up a critical and significant responsibility like this one. Shreegauri Sawant is an admirable human being, I connect with her in so many aspects, and I'm fortunate to have got the opportunity to live through her incredible life, through this series. The road ahead to inclusivity is a long one, and I'm certain Taali is a force that will help spearhead this shift in the consciousness."
Shreegauri Sawant further shared, "I am overwhelmed and grateful to the entire team of Taali for treating my story with sensitivity. After interacting and looking at the effort Sushmita Sen put to get my nuances right, I cannot think of anyone else doing justice to my character. She has portrayed my journey with so much authenticity. I am grateful to the makers and the entire team of the show for showcasing an important story. This is not just my journey; this is the journey and the ordeal of my people, and many people around me, who are fighting for basic rights in the society. The show raises some hard-hitting questions which hopefully can change the attitude of the society towards transgenders. Gaali Se Taali tak ka safar mere liye bohot hi emotional journey raha. I will feel fulfilled if my story becomes a trigger for positive change in people's outlook towards my community".
Also Check: Sushmita Sen Age, Movies, Height, Boyfriend, Husband & Biography
Find all the interesting and recent entertainment news across the world. Bollywoodnewsflash brings you the highlights of all the trending Hollywood News. Stay calm and updated for the latest news directly from the world of entertainment.
Follow Us: Facebook | Instagram | Twitter | Google News