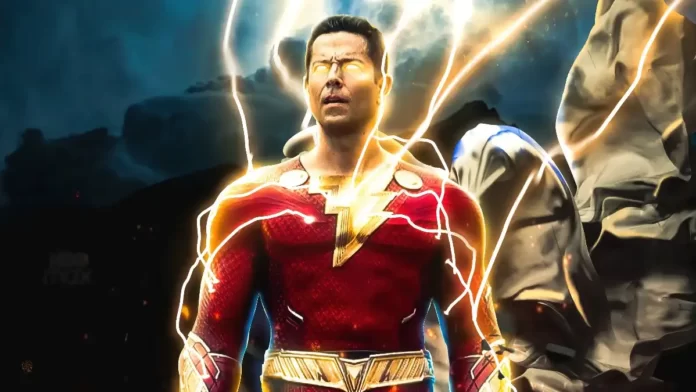 Shazam! Fury Of The Gods trailer was dropped by Warner Bros. on Thursday as the film is waiting to hit screens on March 17.
The trailer witnesses the return of Zachary Levi, Lucy Liu and Helen Mirren.
Shazam! Fury Of The Gods Trailer Marks the Return of Zachary Levi, Lucy Liu & Helen Mirren
The Shazam! Fury Of The Gods trailer marks the presence of Helen Mirren who will be seen playing the role of Hespera while Lucy Liu will play the role of Kalypso.
This is what the director David F. Sandberg told Entertainment Weekly, "It was a dream to work with them," he said. "We aimed high when we cast the movie, and we got exactly what we wanted. They're both so kickass." he added.
Sandberg further explained, "It's sort of an extension of the first movie," he said. "He (Shazam) finally found a family in that movie. Now, we see him struggling a bit now that they're growing up. He's holding on very tightly to his family because he doesn't want everyone to just scatter and go do their own thing. He just found his family, and he wants to have them all together." he concluded.
Shazam! Fury of the Gods revolves around the story of teenage Billy Batson who transforms himself into adult Super Hero alter ego, Shazam after reciting the magic word "SHAZAM!."
The upcoming Hollywood film casts returning cast in the form of Zachary Levi (Shazam), Jack Dylan Grazer (Freddy Freeman), Asher Angel (Billy Batson), Meagan Good (Super Hero Darla), Ross Butler (Super Hero Eugene), Faithe Herman (Darla Dudley), Djimon Hounsou (Wizard) and more.
To join the above cast includes the name of Helen Mirren with Lucy Liu and Rachel Zegler. The film is produced by Peter Safran and directed by David F. Sandberg. It's written by Chris Morgan and Henry Gayden which are based on the characters from DC. However, Shazam! was created by C.C. Beck and Bill Parker.
Also Read: BTS' Jimin to Make Solo Debut In February; Release Schedule to Be Revealed Soon