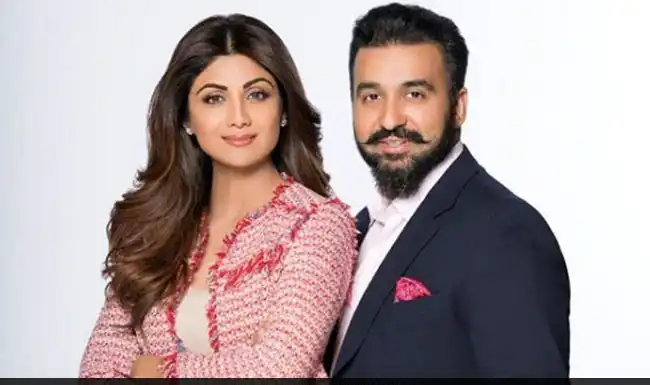 Shilpa Shetty and Raj Kundra have been imposed a fine of Rs 3 lakh by the capital markets regulator SEBI (Securities and Exchange Board of India). The fine is actually imposed on Viaan industries, a company that they both own for violating its insider trading rules.
It all happened when the Bollywood actress along with her businessman husband Raj Kundra delayed a mandatory disclosure to stock exchange for over a period of 3 years.
In the year 2015, Viaan Industries sanctioned almost 128,800 shares to both Kundra and Shetty.
But as per the rules they had to first inform the company at least 2 days before the receipt of shares as their value clearly exceeded Rs 10 lakh.
Likewise, it was the duty of the company to inform to the stock exchange as well. The above disclosure first came into picture in May 2019.
The notice served by SEBI was replied by Kundra and Shetty. This is what they had to say at that time, "the delay in making the necessary disclosures under the PIT (Prohibition of Insider Trading) Regulations was due to inadvertence and without any malafide intention."
But the above explanation couldn't prove fruitful to the duty officer Suresh B Menon.
This is what he said in his duty order, "It is pertinent to mention that the disclosure requirements mandated under the respective regulations serve very important purposes. The stock exchange is informed so that the investing public will come to know of the position enabling them to stick on with or exit from the company. Timely disclosures of the details of the shareholding of the persons acquiring substantial stake is of significant importance."
As you know, Kundra was arrested from Mumbai on July 19 in connection to running a pornography racket.
Also Read: Raj Kundra's Bail Plea Rejected; Moves to Sessions Court for Bail
BOLLYWOOD NEWS
Catch us for all the latest Bollywood News, New Bollywood Movies update, Box office collection, Entertainment News, Bollywood News Today and stay tuned for the latest Hindi movies only on Bollywoodnewsflash.