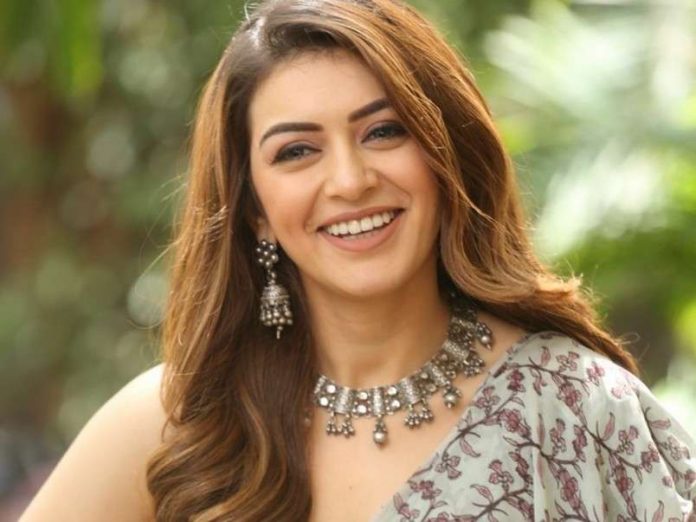 As per the latest updates, Hansika Motwani, who has previously worked in many Bollywood films has now signed a film that will be a single shot psychological thriller.
To be precise, the actress is going to feature in a Telugu language film titled '105 Minutes' to be directed by Raja Dussa. The amazing part of the film is that it will be filmed entirely in a single shot.
Another thing to be noted down is that the film will have the presence of Hansika Motwani who will be the only actor present.
Right now, the makers have decided to release the film in Telugu language. It's still unknown that it may be dubbed in any other language other than Telugu. The reason being that the actress is quite popular among Tamil speaking people.
#HansikaMotwani to headline an experimental film,will play
the lead role in #105Minuttess

For the first time,a Telugu film is
being made with only one character,
taken in a single shot with no edits.
Directed by @RajaDussa ,
film starring @ihansika
is a psychological thriller. pic.twitter.com/7PiUjoGUnq

— SHIV DUTTA 🌠 (@imshiva17) April 17, 2021
It all came out i the middle when Hansika Motwani released a press statement. This is what she revealed, "I am pretty excited to be a part of this film, which is going to be a first-of-its-kind psychological thriller in the Telugu industry. The entire movie will be filmed in a single shot. When director Raja Dussa narrated the synopsis, I was kind of exhilarated and became more enthusiastic to hear the entire script.
The narrative process was so much engrossing. The other special element of the film is the significance of the title — 105 minutes, which will also be the film's running length. Besides, both the real and reel time will be the same."
When the actress was asked to disclose the plot, this is what she had to say, "It's about a girl's struggle inside a house. I am not supposed to reveal any more than this for the moment. We are planning to start off with the shoot tentatively by May 3."
Currently, the actress is looking forward to the release of her upcoming film Maha. And this is going to be the 50th film of her career so far.
Also Read: Tughlaq Durbar' Starring Vijay Sethupathi to Release Directly On OTT Platform