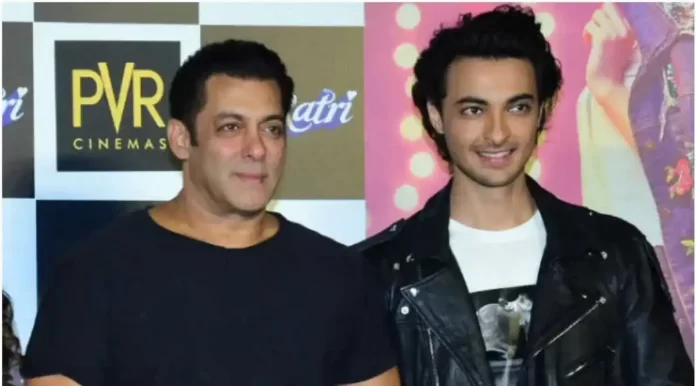 Salman Khan is ready to release another film titled Antim: The Final Truth on on November 26 starring his brother-in-law Aayush Sharma in the lead role.
The film showcases an encounter between a Sikh police officer (Salman Khan) and a gangster (Aayush Sharma). Like most of the films, it will be a theatrical release too. It's directed by Mahesh Manjrekar.
While promoting the film, Salman Khan was interacting with the media and this is where someone asked about the qualities he liked in Aayush before giving this role to him.
Here Salman chose to reveal an interesting story that relates to the time when Arpita Khan actually called Aayush to meet his family including his father and brothers for the first time.
This is what Salman stated, "I'll tell a story which happened a long time ago. We were doing this film earlier, which we still have the script. But eventually, I passed that age group to do the film. The title of the film was 'My Punjabi Nigga'. Sohail came to me and said that we'll look for someone who could fit into the character. Then Sohail came and told me that he saw this guy in Gold's Gym and he is the ideal choice for the character. So, I asked him to sign him then Sohail told me that he is not coming only for 2 days although he is very regular."
He further added, "After 2 days Arpita called us to meet someone. This guy was standing with my dad and my brother. Arpita then tells my father that 'I want to marry him'. My father asked both of them if they are sure and both of them said yes. Then Sohail whispered to me that he is the same guy whom he saw in the gym for My Punjabi Nigga. Then I told Sohail that I'll make him do the film for free (laughs). Actually, Aayush was only the guy whom we wanted to sign the film."
Also Read: Salman Khan Praises Antim Director Mahesh Manjrekar, Says He's Also A Damn Good Cook
Find all the interesting and recent entertainment news across the world. Bollywoodnewsflash brings you the highlights of all the trending Hollywood News. Stay calm and updated for the latest news directly from the world of entertainment.