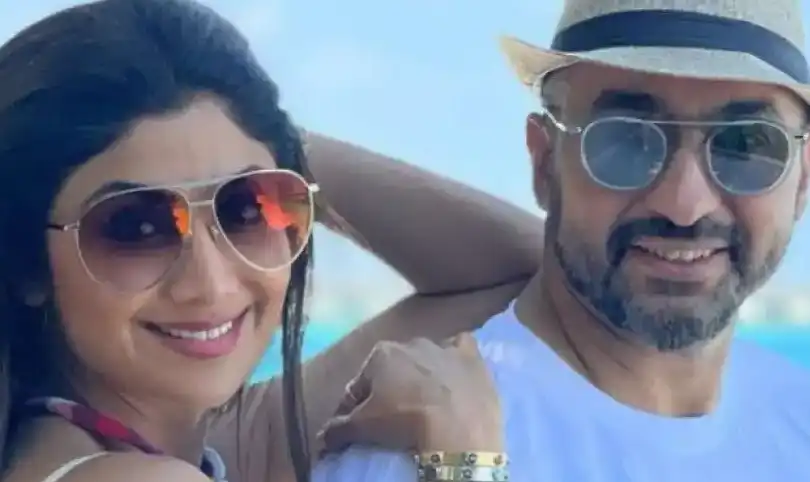 In connection to the ongoing Raj Kundra pornography case, a new video has surfaced to a number of social media channels where he's clearly looking disappointed unlike at the time of his arrest.
Raj Kundra is a Mumbai based businessman who was arrested by the Mumbai crime branch after his alleged involvement in making porn videos and uploading them on various mobile applications.
The latest update in the case is that Mumbai court extended the police custody of Raj Kundra and his associate Ryan Thorpe up to July 27.
Earlier, Kundra also produced before the High Court. He has already challenged Mumbai police for his arrest in the ongoing matter.
In the entire episode of Kundra being taken in and out to jail and court, he was seen waiving his folded hands to the media personals waiting outside to capture his latest reaction.
https://www.instagram.com/p/CRqVkSsDeyK/?utm_source=ig_embed&ig_rid=832deb1e-1ac3-4ea1-9ada-bbbbaf59ce34
It all happened when some paparazzi gathered around him to capture his latest reaction in cameras. It was when he was being frisked away from Byculla jail to the High Court.
Although, Kundra was made sit in the car, he was seen waiving hands by looking at the paparazzi. And then, he also greeted them with his folded hands right from the car. This was when he looked extremely disappointed.
Serious allegations Against Raj Kundra
Raj Kundra was basically arrested for making and streaming porn content on mobile applications. He's also charged in connection to making short adult films and luring young actresses and models into this heinous act.
After Kundra appeared before the magistrate, he told that videos on his apps should not be called sexual acts but fall in the intense category.
Raj Kundra Challenge to Police
In the meanwhile, Kundra has challenged the Mumbai police and has submitted his view in the High Court that a notice of 41A was not given to him by the Mumbai police at all.
It's because the person has to follow the rules after this notice is served to the person concerned. And if the person doesn't follow the rules even after getting the notice, he can be arrested afterwards.
But the honorable court didn't listen to Kundra and extended his judicial custody till July 27, 2021.
Also Read: Raj Kundra Earned Upto Rs 60 Lakh Through Porn Movies Business?