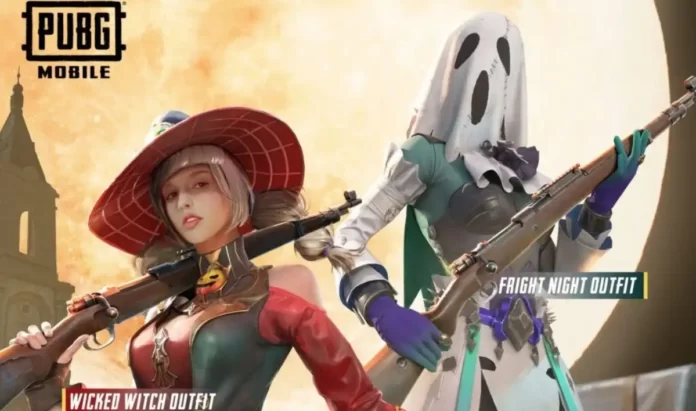 Halloween season has already knocked your doors. In order to celebrate the upcoming new Halloween season, level infinite has come up with some amazing events and features for PUBG Mobile players.
The upcoming PUBG mobile halloween season is there to woo hundreds of players with some of its amazing events and features. All of them are in store for PUBG Mobile players.
As you know, spooky season is upon us and every loaf of cup of pumpkin spice latte has all about one thing in common which is the pumpkin.
Players are intended to participate in the upcoming community events and show all the Halloween costume of PUBG Mobile. In this article, you can further check some of the detailed information about the upcoming events.
PUBG Mobile Halloween Season: Level Infinite Stores Great Features for PUBG Mobile Players
PUBG Mobile Halloween Costume Frightfest contest, and win rewards
Prizes in store: After the event ends, all the winners names will be announced on Twitter, Facebook and other social media channels after a span of one week.
Event period: The end date of the event period will be October 31 2022 11:59 pm (UTC+0).
How to Participate in the Event?
In order to participate in the PUBG Mobile Halloween Season, simply adhere to the following:
First, you need to "Strange Town" on your Erangel map.
Afterwards, try to find the Puppet Hot Air Balloon, decorative pumpkins, clock tower any of Andy's Puppets, or any other location with Halloween decorations.
Next, put on your Halloween costume of your own choice. Then strike your favorite pose. All you need to do now is to take your video or snapshot among the seasonal decorations.
Please note that all players are advised that hey can dress up in their Halloween costumes only before the match .
Also, they can change their outfits so as to match other players at the time of their presence on Spawn Island.
Additionally, players can change their enemy outfits only after eliminating them at the time of their ongoing match.
Also Read: PUBG Mobile Lite Download 2022: Get the 0.21.0 APK from This Link