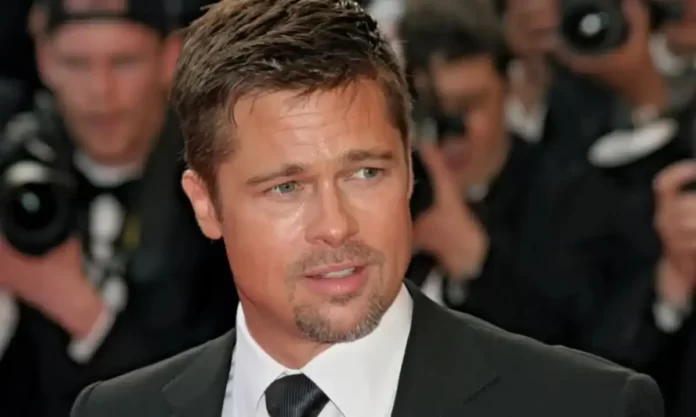 Hollywood star Brad Pitt tasted his first success with his film Ocean's Eleven that managed to collect 5 times its budget.
Brad Pitt is one Hollywood actor who's famous not only for his films but also for his looks. He started his career in 1987 and has since then has completed more than 50 films. In his long career, he has received so many awards and accelerates.
In the year 1995, Pitt grabbed an Academy Award and a Golden Globe award. He has several successful projects in his career till date like Bullet Train, Fight Club, Once Upon A Time In Hollywood, and others.
But do you know Brad Pitt's first ever commercial success as an actor? Well, it's Ocean's Eleven.
In the below given section of this document, you can find all the other details of this film like its budget, profit, box office numbers and more.
Please note that Ocean's Eleven is basically a heist comedy by Steven Soderbergh.
Ocean's Eleven: Brad Pitt Tasted His First Box Office Success That Collected Over 5X Its Budget
The film has depicted the Ocean trilogy. Some big names like Matt Damon, Julia Roberts, George Clooney, and others are associated with this film.
And so, you can easily analyze the power of this film to attract huge numbers at the box office.
Box office report says that Oceans Eleven managed to earn $450.7 million at th global box office. The film was released in the year 2001. Within a short period of time, this Brad Pitt starrer became the 5th highest grossing film of the year.
According to a report, the film was actually made on a budget of
$85 million. If you keep this figure in mind, the profit was easily made up to 5x.
That was the time when Warner Bros film was competing with none other than Sorcerer's Stone at the box office. It even surpassed another film What Women Want.
Anothee report says that Ocean's Eleven also paved the way for 2 more such films in the trilogy including Ocean's Thirteen (2007) and Ocean's Twelve (2004).
Also Read: Avatar: The Way Of Water Box Office Day 18: The Film Likely to Break Records On Its 3rd Monday
Catch us for all the latest Bollywood News, New Bollywood Movies update, Box office collection, Entertainment News, Bollywood, Bollywood News and stay tuned for the latest Hindi movies only on Bollywoodnewsflash
Follow Us: Facebook | Instagram | Twitter | Google News