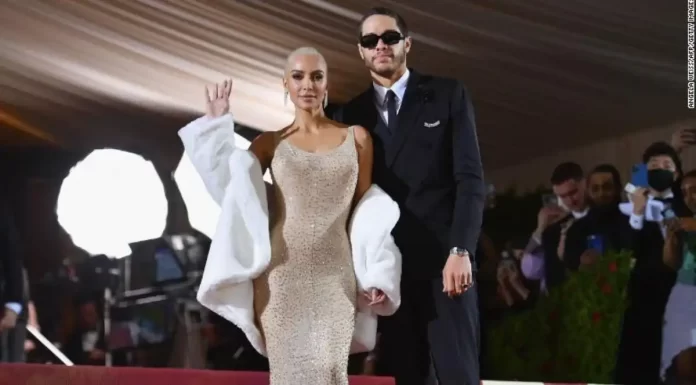 Kim Kardashian and comedian Pete Davidson have announced the end of their relationship. This is what a source close to the couple has informed.
This is what the source disclosed, "They did break up this week amicably due to distance and schedules,"
It was in the month of March when the couple first became the Instagram official. They finally ended their red carpet debut in the month of May. They have been linked to each other romantically since October 2021.
Kim Kardashian & Pete Davidson End Their Relationship
Kim Kardashian first spoke about having an interaction with Davidson in one of the episodes of her Hulu series. It's when she hosted the show titled "Saturday Night Live". This is when she made a connection or link with him.
This is what Kardashian said, "I did 'SNL,' and then when we kissed in the scene, it was just a vibe,"
She further stated, "I called the producer at 'SNL' and was like, 'Hey, do you have Pete's number?," she recounted. "And they were like, 'Yeah.' I text him. I wasn't even thinking like, 'Oh my God, I'm gonna be in a relationship with him.'"
On the other hand Davidson chose to leave his comedy show after a hap of 8 years.
It was in March when Kim Kardashian was declared single by a Los Angeles court. It all happened after she filed a request in the court that her estranged husband, musician Kanye West, opposed.
Also Read: Kim Kardashian-Pete Davidson Share Vacation Pictures
Find all the interesting and recent entertainment news across the world. Bollywoodnewsflash brings you the highlights of all the trending Hollywood News. Stay calm and updated for the latest news directly from the world of entertainment.