Deadpool 2 Cable, as Josh Brolin just shined in the sequel and has given back a series of hi-res stills depicting how his arm was actually created and has also shown the best of his characters.
Read More- Upcoming Marvel Movies- The Complete Timeline of MCU Flicks
Deadpool 2 has already been released on May 18 2018 and some of the movie's stills are now going viral. Well, at this stage, we can expect that there are not many, especially when the sequel has entered into the 3rd weekend, still, these are enough to make them in the limelight again.
It depicts how Deadpool 2 Cable is going to throw some light of how his huge arm was actually created.
By looking at these images, you can predict that much hard work must have been put in to create such a high resolution shots and the kind of impact the organic virus must have created on Deadpool 2 Cable.
Movie Name:                               Deadpool 2
Genre:                                            Action Superhero
Released Date:                            May 18, 2018 
Directed By:                                  David Leitch
Produced By:                               Ryan Reynolds, Simon Kinberg, Lauren Shuler Donner
Casts:                                               Ryan Reynolds, Morena Baccarin, Julian Dennison
Josh Brolin starred as the villain (Thanos) in the MCU (Marvel Cinematic Universe) mainly through voice acting and motion capture technique.
He first appeared as Thanos in the MCU in Guardians of the Galaxy, and right after that, he appeared in Avengers: Age of Ultron and finally performed in Avengers: Infinity War (as high performing antagonist). Recently, he reprises his role as Deadpool 2 Cable.
Have you still watched Deadpool 2 as of now? Well, if you have watched the sequel already, then this article is just for you. Even if you are one of those who plan to watch the Hollywood flick in the future, you should at least try to introduce with some of the juicy characters for now.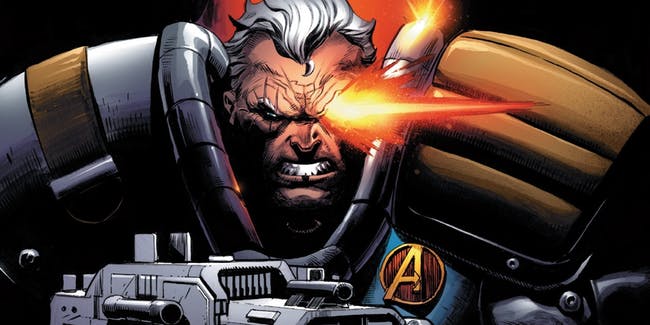 Deadpool 2 has become one of the highly anticipated Hollywood flicks in the US which is purely an action packed film. At the same time, you will also find it quite hilarious and cameo-filled.
The character of Deadpool 2 Cable was first introduced to MCU in the year 1986. So, you can see it already has a long lasting character in the comic world.
But at the same time, his character doesn't reveal any kind of awareness or clout outside the world of comic books. Well, if you want to know more about the character, please read on to find it out!
The newly released movie- Deadpool 2 is filled with a surprise that even involves a surprising demise of someone much before the opening credits rolled.
On one hand, the entire episode plays a great role in deciding the fate of the plot in the film but this has also become the way of storytelling but David Leitch, the film's director doesn't think on the same pattern.
Who's Deadpool 2 Cable and why he's becoming so much popular?
Deadpool 2 Cable is no one else except Josh Brolin who made his debut from Deadpool 2. He was also a part of the movie- Avengers Infinity War.
Until now, this was one of the most common questions that said- "Who's playing the role of Cable in Deadpool 2 and why should I care about it?
Now, the big question that we are here to answer is- why Cable is becoming so much popular? Well, if we have point out the reality, then Deadpool 2 Cable is no one except the black hole. But still, there is a reason that comes right in front of us, especially when the questions are being raised about his popularity graph.
Cable has been specifically categorized as a badass soldier coming from the future. He's there to build his own badass army of soldiers so as to prevent his frightful future after coming to pass.
It was the first time in 1990 when Cable was introduced for the first time as a mentor for the X-students (2nd generation), also known as the New Mutants. The biggest change in him was that he was somewhat way too militaristic as compared to his predecessors, for example, Charles Xavier. He was the actual founder of Magneto and the founder of Xavier school.
He was a strong build man and loaded with packing heat. He appeared (most of the times) loaded with huge guns to an extent where he became an excess of the comics in 90's. At the same time, he was also a part of the X-Men comics- defined by none other than Apocalypse along with soapy family relationships.
Deadpool 2 cable was then disclosed to be none other than Christopher Summers who was the child of Madelyne and Cyclops Pryor. He was mysteriously taken into the future to save his precious life after getting infected with a virus. You won't believe but this virus was responsible that caused his body to convert into morph due to a change in the technology.
At this time, he came to know that he need to be destined, especially to take down Apocalypse- Immortal mutant who finally takes over to the entire world and becomes more like a dreaded Darwinist shitscape. At this time, he comes back in time and now takes full control of the New Mutants and to assist in the mission.
After a span of time, he becomes an interesting part in comics, mainly after he was introduced for the first time after a span of almost a decade. He regains his power and becomes successful in destroying Apocalypse. At the same time, he also wanted to avert his dreaded future. And this is what set him for some time but his core mostly remained unchanged.
He was named as a badass soldier from the future and he managed to stay this away either protecting a mutant or just to save the entire world by using the power of telepathy, especially when his techno virus was finally cured.
Deadpool 2 Cable parents
As you see, the non mutant name of Cable is none other than Nathan Summers, carrying the surname quite familiar to the fans of X-Men.
Other than that, Nathan Summers happens to be the non mutant name of Cable, quite familiar to the fans of S-Men series. Cable is the son of Madelyne Pryor and Cyclops (Scott Summers). He happens to be a clone of Jean Grey that is created by none other than villain Mister who is quite obsessed to following the rules of genetics.
Alternate versions of Deadpool 2 Cable
Nate Grey was nothing more than a clone created by Mr. Sinister during the age of Apocalypse. The clone was made by him mainly to challenge the dominance of Apocalypse. In the initial phase, he almost served no purpose in the main universe till the time he was re-imagined as the real mutant.
Ultimate Cable happens to be quite funny. Also, the ultimate universe just happened to be the stripped down version of the original Marvel universe. He was also sometimes referred to the future version of Wolverine.
With all the versions given above, Cable also appeared as one of the crucial character in Marvel vs. Capcom 2. He's seen loaded with a giant gun beam.
A few key stories related to cable in Deadpool 2
New Mutants- 87- It was Cable's first appearance. He was loaded with huge energy and excitement with lots of fun.
The Twelve- This happens to be the one of the most pivotal points in the story of cable. At this time, he just starts to be an ex-messiah.
Deadpool and Cable- It's when people started liking the concept of Cable as it happened to be a purely fun filled and quite an easy going superhero comic having super cool Deadpool moments.
Uncanny Avengers- This happened to be the latest version of Avengers series and is quite well known action comic book.
Messiah Complex- It was the most precious phase of X-Men comics. The solo book of Cable is also equally good giving you a plenty of Badass Nathan Summers. Also Read: Ryan Reynolds Shares 'Lost' Fan Letter After Deadpool Completes 5 Years