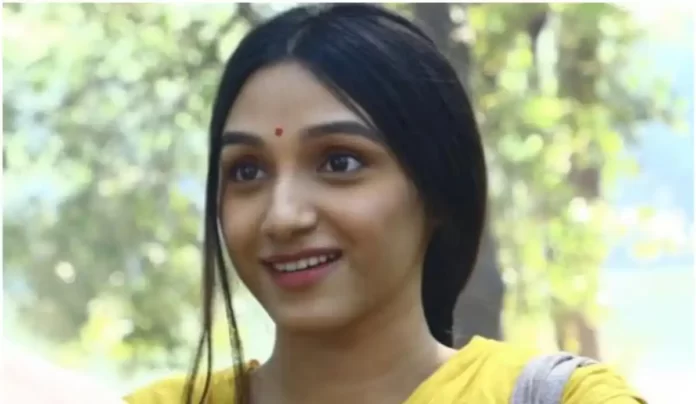 Gandhi Godse Ek Yudh first motion poster has been unveiled. The upcoming film is getting popularity as it will be directed by ace filmmaker Raj Kumar Santoshi who is known to create films of substance.
Another point to be noted about this film is that Tanisha Santoshi (daughter of Raj Kumar Santoshi) will mark her debut with Gandhi Godse Ek Yudh.
The motion poster also marked the first look of Tanisha Santoshi in the film. As the film slowly progresses towards its making, Tanisha seems to getting ready for her unconventional role in a strong storyline.
Gandhi Godse Ek Yudh First Motion Poster Unveiled; Will Mark Debut of Rajkumar Santoshi's Daughter Tanisha Santoshi
This is what Tanisha wrote while sharing the first motion poster of Gandhi Godse Ek Yudh, "I've been waiting for this moment for a really long time. And it's finally here!!! I'm extremely grateful to be a small part of a one of a kind film, made by a visionary film-maker. Feeling extremely emotional to be sharing the first look of my character. I need all your blessings and love." she wrote.
The motion poster mainly narrates the story of war of ideologies between Nathuram Godse and Mahatma Gandhi. And this is what enough to engage spectators to watch the film.

The role of Nathuram Godse will be performed by Chinmay Mandlekar and the role of Mahatma Gandhi is played by Deepak Antani.

Please note that Chinmay Mandlekar has previously plyed the role of a terrorist in The Kashmir Files.

He's also credited to have played the role of Shivaji Maharaj in four Marathi films directed by Digpal Lanjekar.


All eyes will be on Tanisha Santoshi who will mark her debut with the film which will be released on January 26, 2023.

Also Read: Alice In Borderland 2 Becomes Netflix's Most-Watched Japanese Drama With 61.19 Million Viewing Hours In 4 Days
Catch us for all the latest Bollywood News, New Bollywood Movies update, Box office collection, Entertainment News, Bollywood, Bollywood News and stay tuned for the latest Hindi movies only on Bollywoodnewsflash.