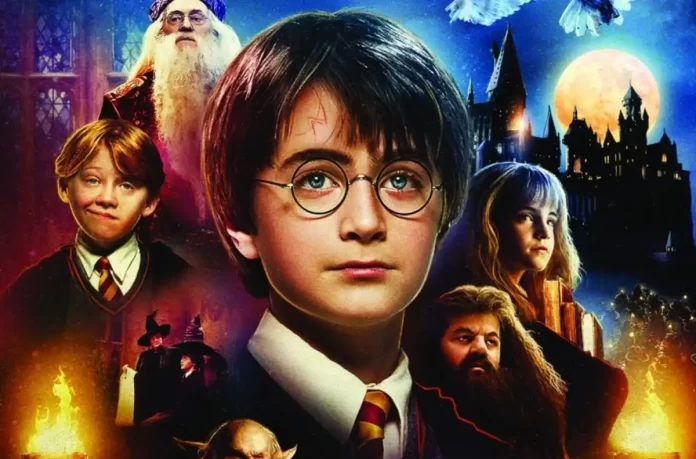 It's been 20 years since the start of Harry Potter film series. In order to celebrate the occasion, Hollywood star Emma Watson joined Potterheads to mark the occasion.
Watson who played the popular character of Hermione Granger in the series too to her Instagram handle to share the poster of her first film in the series titled Harry Potter and the Philosopher's Stone (2001).
Apart from Emma Watson, others who starred in the film include Maggie Smith, Rupert Grint, Daniel Radclife and more.
View this post on Instagram
Emma Watson Shares Throwback Pictures Celebrating 20 Years of Harry Potter Series
The actress while celebrating the occasion also chose to share a picture of herself where she can be seen catching a snooze on the sets with her co-star Daniel Radcliffe.
The above post was shared right after fans are known to have spotted a few errors the 'Return to Hogwarts' special. As per a news published in Entertainment Weekly, fans were able to spot that she mistakenly shared a childhood picture of Emma Roberts while narrating her own experience growing up in the spotlight.
After the error came on to the surface, the producers of the show finally admitted that they committed an editing error which would be rectified shortly.
The statement reads, "Well spotted Harry Potter fans!" "You brought an editing mistake of a mislabeled photograph to our attention. New version up shortly."
Also Read: 5 Best Daniel Radcliffe Movies That Aren't Harry Potter
Find all the interesting and recent entertainment news across the world. Bollywoodnewsflash brings you the highlights of all the trending Hollywood News. Stay calm and updated for the latest news directly from the world of entertainment.