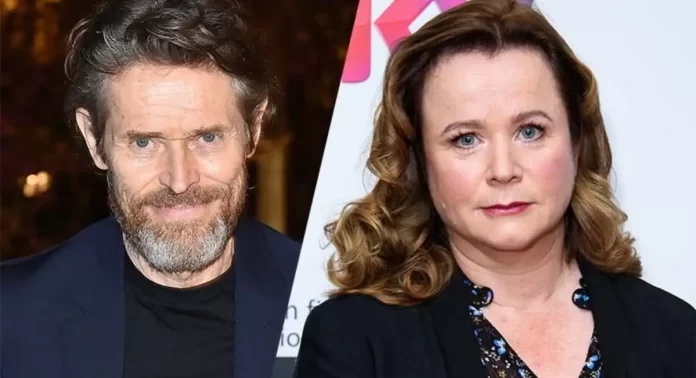 Renowned Hollywood actors Emily Watson and Willem Dafoe are going to star in Studio's fantasy movie titled 'The Legend of Ochi'. The film is to be directed by Isaiah Saxon.
He's the one who is known for creating music videos for artists like Grizzly Bear, Kanye West, Dirty Projectors, Panda Bear and Bjork.
The film will also star others like Helena Zengel and Finn Wolfhard. As per an update, 'The Legend of Ochi' is based on the original characters by Saxon.
As per the plot, it revolves around a young girl named Zengel who once decides to run away from her home. Later, she's able to learn to communicate with some evasive species of animals called Ochi.
The film is going to include an original score by Dave Longstreth. He's also known to be the composer and founder of Dirty Projections. It will also include a collaboration of Saxon's film studio.
Please note that 'The Legend of Ochi' will be produced by Encyclopedia Pictura and Saxon in association of Richard Peete and Traci Carlson.
The executive production of this film will be handled by filmmaker duo Anthony and Joe Russo, Louise Lovegrove and Alex Plapinger, Mike Larocca and Angela Russo-Otstot (AGBO).
Also Read: Viola Davis' 'The Woman King' to Release In September 2022
Find all the interesting and recent entertainment news across the world. Bollywoodnewsflash brings you the highlights of all the trending Hollywood News. Stay calm and updated for the latest news directly from the world of entertainment