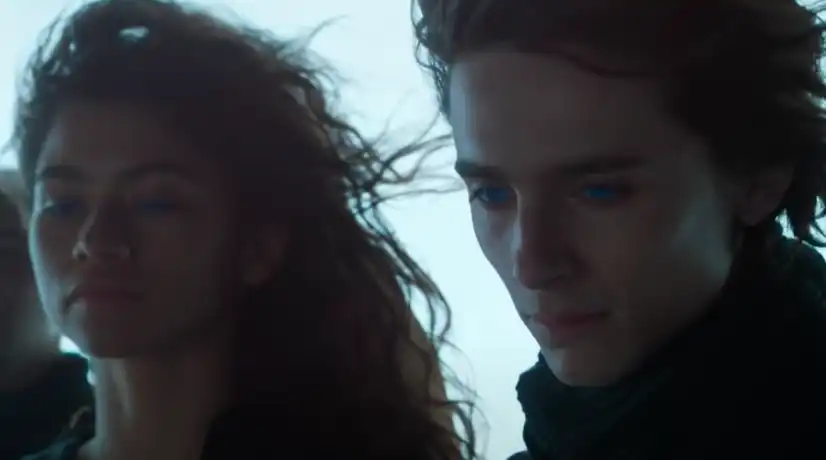 Although, Dune trailer was released a day ago, it essentially offers a spectacular visual treat by Zendaya and Timothee Chalamet.
The trailer of this science fiction film looks like the most awaiting one. It mainly revolves around an emotionally charged Paul Atreides.
It shows how Atreides, who happens to be a brilliant and understanding guy has no option but to travel to the most dangerous planet in the universe so as to ensure the safety of his family.
At this time, malevolent forces starts exploding into a bitter conflict over the planet's amazing and exclusive supply of 'spice' that seems to be capable of unlocking the greatest potential of mankind.
If you analyze the trailer, it's not more than of 2 minute duration starring Javier Bardem, Jason Momoa, Zendaya, Dave Bautista, Stellan Skarsgard, Josh Brolin, Oscar Isaac, Rebecca Ferguson and Timothee Chalamet in their respective pivotal roles.
Another crucial thing to happen is that the film will be having its premiere at the Venice Film Festival which is primarily based on the science fiction by Frank Herbert of the same name.
The best part of the trailer released on Thursday is its most spectacular performances given by all the stars coupled with engaging story, captivating visuals and enthralling dialogues.
It also features some powerful background music along with a highly organized performances by all the cast members. In short, the Dunes trailer looks like a complete visual treat for fans.
Dune will now release on October 22, 2021. It was earlier set to release on September 18, 2020 and has a delay of over two years due to the COVID-19 pandemic.
Another film titled 'The French Dispatch' will also be released on the same day starring Chalamet in the lead role.
As per the announcement made by Warner Bros. in the year 2020, it was set to release all the films of 2021 simultaneously on OTT platform and in theatres only for a limited period of time.
Now, some of these films from the list including 'The Matrix 4' and 'The Suicide Squad' are still expected to follow the original pattern.
Also Read: Elizabeth Olsen Net Worth, Age, Biography, Movies & More
Find all the interesting and recent entertainment news across the world. Bollywoodnewsflash brings you the highlights of all the trending Hollywood News. Stay calm and updated for the latest news directly from the world of entertainment.